Nowadays with all this advanced technology that lets one reach out to a larger audience sitting at home, public speaking has become an important component of life. One needs to know how to converse efficiently in front of an audience or they will be left behind in this fast-paced world. However, with the advancing world, the easy availability of resources has also increased. And hence one can improve one's skills through speech tools of artificial intelligence or AI from the comfort of their home and in their own time.
Well, first of all, what is Artificial intelligence or AI? Artificial intelligence is a technology that facilitates computers and other electronic machines or devices (by teaching them to learn and think like humans) to execute processes that generally necessitate human intelligence. This process is performed using algorithms that help AI to make sense of and process countless knowledge databases. There are various AIs created to carry out different processes. However, this article will explore in detail the speech AI tools.
What is a Speech AI Tool?
 The utilization of an AI meant for voice-based technologies is known as a speech AI. Speech AI comes under the umbrella of conversational AI which facilitates users to communicate with technological software like chatbots. It is usually useful to convert speech to text (like those present on some mobile phone keyboards in the top right corner having the symbol of a microphone). However, this system includes two core elements namely Automatic Speech Recognition (ASR) and Text-to-speech system (TTS). ASR or commonly known as speech-to-text transforms audio signals into text. Whereas speech synthesis or TTS turns the text into auditory form (like the function present in Ms word known as "Read aloud" which reads the text written on the page).
Applications Employing Speech AI
There are various applications and devices as of 2023 that have implemented speech AI in their software. Some of these involve voice assistants, accessibility tools, transcription services, voice-controlled systems, etc. 
Well-known voice assistants including Amazon's Alexa, Siri of IOS, Microsoft Cortana, Google Assistant, Samsung Bixby, and many more use speech AI to understand and converse with users. 
To serve people with disabilities accessibility tools and features are developed by Speech AI to make it easier for them to use their phones and computers through their voice.
Transcription services are provided by speech AI that quickly transcribes recorded content (lectures, meetings, etc.) making lifestyle easier and more convenient.
Lastly, numerous industries including automotive, robotics, and home automation have employed voice-controlled systems to operate various devices using voice commands. For instance, smart homes have certain lights and fans that operate using claps or voice commands.
What is an AI Speech Coach?
A speech coach software that is programmed with AI is an application or a feature that helps one with improving their voice, speaking skills, and overall public speaking. It also takes in the eye movements and the body language of the speaker and creates feedback. One can create an analogy of the AI speech coach with a smart mirror that reflects one behavior, body language, and speech.
An example of an AI speech coach in the most commonly used application is Rehearsh with Coach in Microsoft Powerpoint. This feature is present in the slideshow tab of PowerPoint and helps the user practice presenting their slideshow. This feature points out the presenter's speed, tone, presence of fillers (this can be avoided through watch the video below to find out how), cultural sensitivity of some words used, and the like. Moreover, a lot of other recently developed apps are more evolved and have better features as compared to the one above.
Top AI Tools to Teach Public Speaking
1. Yoodli
This is an AI speech coach application employed to improve one's communication skills. You can link it with your calendar to remind you to activate it during important online meetings. It will pop up on the screen and give them feedback regarding their speech to help them have a clear and effective speech without fillers, or monotones while having a steady pace. Moreover, the app also tracks the progress of the user over time throughout their speeches and presentations.
The overall review by the users of Yoodli on its site is good. However, some users have been advised in some reviews to refer to the terms and conditions of this app before signing up.
2. Orai
Another AI speech coach to improve public speaking is Orai. Orai is a mobile phone application powered by AI to practice online presentations and receive elaborate feedback for the same. It gives quick feedback on your speech such as the fillers that use and their count, your pace (through the average words per minute that you said), the variation in the energy, your speech clarity grade, and lastly, an overall qualitative summary. It even provides you with a transcript of what you said so that you can notice where you paused or used fillers along with the option of sharing your results with anyone else. Moreover, you can type your script in the app and save it for practice later. Additionally, it also has lessons and exercises that help you further improve your speaking skills. It has many other features that one can access using this application.
The overall rating for this app is 3.8 starts which is satisfactory.
3. Speeko
Speeko is an interactive interface AI speech coach that makes one notice easily where they need improvement. Similar to other applications it examines the tone, pace, words (fillers), etc of the speaker and gives feedback based on that examination.
An added privacy advantage of this app is that no one has access to the users' recordings but them. It also contains short 1-2 minute exercises based on the goals of the user and their unique vocal delivery. Like Orai, Speeko also provides their users with a transcript of what they said. Along with these, this application also gives them three daily warm-up exercises to help freshen their voice.
Reviews of Speeko include users describing how the application has helped them gain confidence, have a command over their fear, and much more. However, some of the drawbacks include this application only being available in IOS, and having only some features free to use; for accessing the rest of the features one needs to pay after the 7-day free trial.
4. LikeSo
The owner company of the LikeSo app describes it as the leading speech fitness app which is quite a good wordplay. This voice recognition technology-powered speech coach application gives its users a detailed analysis of their verbal skills with a grade on how they performed (calculated using a formula that includes pace and percentage of fillers by nonfilers).
Furthermore, it offers two modes the "TalkAbout and FreeStyle" where FreeStyle lets the user practice from their script but allows them to only talk for up to 30 minutes and then provide an analysis of the same. Whereas TalkAbout demands you to practice speaking on the spot. They will have to choose from a list of 12 topics, select the duration for which they want to talk, and select the fillers they want to avoid. The same process will ensue after a detailed analysis and a grade. The only disadvantage this has is that it is not available on Android.
5. Poised
This AI tool, once linked with your online meeting app, is quietly active in the background (showing a live feedback window) during the users' online meetings and provides an evaluation to the user on how they are doing during their presentation in real-time. The evaluation will include their pace, energy, talking duration, filler words, clarity, and even eye contact along with new features like inspiration and empathy with which the user spoke. Similar to Yoodli it connects to the users' calendar while also giving a reminder.
Furthermore, Poised has a stoplight function as a feature that ranges from green (doing good) to red (doing bad). After being done with the meeting the poised site gives the users insight into how they performed. The point to remember is that it is a website and not an application. It has a free version as well as a paid pro version which gives you a more detailed analysis of your performance.
6. Stimuler
The primary aim of this AI speech application is to help its users become better at English speaking and their conversational skills. The main target audience of Stimuler is the IELTS aspirants; however, the secondary target audience also involves blossoming public speakers and this application gives them feedback regarding their stress, confidence level, and emotions. How it works, it provides users with some topics out of which they have to select one and record a minute-long speech post in which they get a quick evaluation concerning their pronunciation, fluency, vocabulary, emotion, and intonation. It has a 4.5 out of 5 rating on the Play Store and an overall rating of 4.8 out of 5. The benefits of this application are that it is fully free and available on both Android as well as IOS.
7. Gabble.ai
The motto of Gabble.ai is "Speak. Evaluate. Repeat ." Like all the others, this speaking coach also analyzes the users' speech. It provides them with personalized feedback and aids them in sounding more articulate. The metrics of this coach help one improve grammar, vocabulary, and pacing and guide to eliminate filler words; hence helping them increase their confidence.
Its steps include the user reading their script and recording it. Gabble then provides them with a "360°" assessment of their speech. The users can thus easily evaluate and repeat the same process for the next practice. An advantage of this coach is that it has a very simple yet interactive interface. It has an Instagram page too which posts new vocabulary as well as tips and tricks to ace communication skills. Gobble.ai is a website and not an app. However, it has a paid membership with 25 dollars for 2 months of access.
8. Read
The app called Read is a real-time AI speech coach that appears on the online meeting tab as another participant and gives a real-time analysis of how the presenter is speaking. This includes the talk duration of each person present in the meeting, their engagement, and sentiment based on vocal and visual interactions.
Post online meetings one would be able to view a detailed evaluation of all the participants that interacted in the online meeting. It also provides a transcript of the meeting discussion that frees the user from taking notes.
Additionally, if an individual misses a meeting and needs a brief knowledge of what happened, this coach provides a summary along with action items and key questions to catch up on all the information. It also allows the user to perform video playback.
Moreover, it includes a smart scheduler (that one can link to their calendar). This schedules and reschedules all the meetings at better times by estimating the extended duration of the current meeting. Likewise Read is a website and not an application. It has three types of plans – first is the free plan which includes some metrics. Another is the pro plan which has added features along with the free ones. And lastly, the enterprise plan has pro features plus other metrics.
9. Elsa Speech Analyzer
Speech Analyzer by Elsa is a conversational English fluency coach powered by AI. It helps users improve their command of the English language. One needs to upload their recording and it will provide immediate feedback portraying insight on metrics like pronunciation, intonation, grammar, fluency, and vocabulary along with sub-metrics like pitch variation and pace. The speech analyzer also contains tutorials to help understand the faults in speech. Like other applications and websites, Elsa's speech analyzer also easily syncs with online scheduling instruments like Outlook, calendar, zoom, etc. Lastly, Elsa has three plans of subscriptions that are free, pro, and premium with free having the least features and premium having the most. It is an application available on Android and iOS and has a rating of 4.3 on Play Store.
AI SPEECH COACH vs HUMAN COACH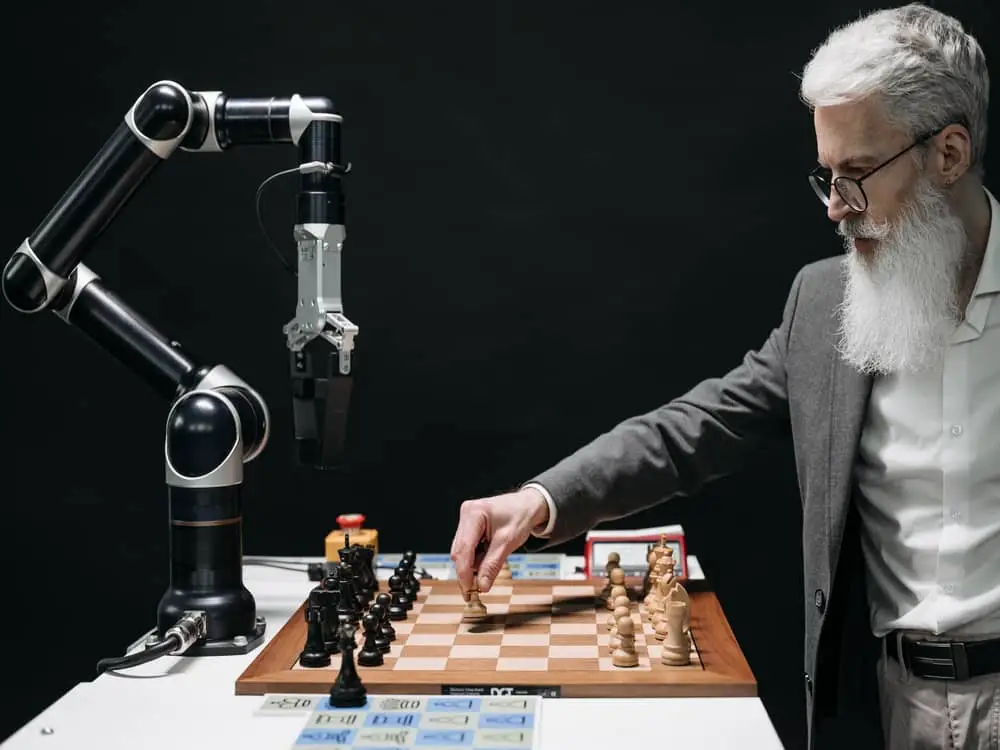 Now one would wonder how would an AI match that to a human and what advantages would it hold over an actual human. Below is a table to compare an AI speaking coach with a human speaking coach
| | |
| --- | --- |
| AI | HUMAN |
| Available 24/7 – the user can practice their speaking even in the middle of the night or early morning | Cannot be present all the time and need their personal space |
| It is a medical report that gives a detailed evaluation of where the user faltered | A communication doctor examines the client, prescribes treatment, and helps them improve their communication skills |
| Can provide immediate feedback on the speech | Takes time to evaluate and generate a feedback |
| Can provide a detailed transcript of what was said without missing anything | Cannot provide a detailed transcript without missing points i.e. prone to human error |
| It can sometimes fail to understand the contextual relation between some words (especially when we use slang or abbreviations). | Can easily read between the lines and make sense of the speech even if slang and abbreviations are used. |
| Can be synced or linked with an online meeting anytime to give one a real-time quick evaluation (with the added benefit of being linked with online schedulers) | Cannot be called every time there is an online meeting to evaluate the client's speech. |
| Can efficiently make out and understand the feelings of the speaker when they are uncomfortable and console or motivate them | Can easily interpret through facial expressions/lip movements or ask to repeat and avoid recording faulty data. |
| Cannot efficiently read the expressions and the feelings of the speaker and try to make them comfortable. | Can efficiently make out and understand feelings of the speaker when they are uncomfortable and console or motivate them |
| Privacy concerns – not all the recordings that are uploaded on AI speech coaches are safe, especially when there is sensitive information involved, the possibility of the server getting hacked. | Privacy concerns are not an issue here, they know understand, protect, and avoid recording private and sensitive information is involved |
Conclusion
If used with care and caution, AI-powered speech coaches are very innovative and helpful technological tools that bring us a step closer to a technological evolutionary era. However, one needs to make sure that AI does not become the cause of violation of human rights. AI should be an exceptional aid to humans but should not replace humans as not abiding by human rights may put countless people out of work unethically while also causing a great amount of damage to the economy. So using all the technology ethically and judiciously would be a wise decision.
Are you looking to improve your communication skills with an online human coach? we have got you covered! With Frantically Coaching now you can get access to up your game in public speaking or just communicating effectively, to know more and book a 20 min free consultation visit the Frantically Coaching page by clicking here.