So your interview is about to end and then the interviewer drops the infamous "Do you have any questions for?" and you ask yourself, "Do I?" when in fact that was a good opportunity for you to get all your doubts about the company and job clarified!
Keep reading the article to explore 50 clever questions to ask an employer during an interview!
Struggling to Ask Questions to your Employer during your interview?
Not knowing where to begin when it boils down to asking questions to your employer during the interview? It's normal to not know what questions to ask your employer in an interview. To be on the other side of a stranger and think fast, wondering what are some good questions to ask an employer during your interview? Let us tell you, it's best to prepare for this kind of situation in advance.
You don't want to respond with a "Not really" or "No, we are good to go", especially if this could be the place where you might potentially end up working with that person and for that company. Research might indeed help, but completely replying to secondary information is a no-go!
It makes you look silly, naive and leaves you feeling indecisive at the end. With no clue as to what to do. How? Let's consider the situations given below as examples here:
1. You might get hesitant while you are at the interview and not follow up with any necessary questions. So, you end up getting the job, but only if you realize that you should have asked because the responsibilities for the role are more than what you assumed.
2. You are anxious and blanking out that anything you might ask may sound silly or boring. And it might feel like the hardest thing to do so, you don't ask any more questions because you are worried about securing the position. Anyway, you get the job. You might be momentarily happy that you've got the job.
But now that you have started working here, you don't find yourself vibing with ‌people. The company's work culture is toxic. The people are not friendly. You've already signed the contract, and you can't do anything about it, but work until the time you've signed the contract for the term.
Here's why you should ask questions to your employer in an interview: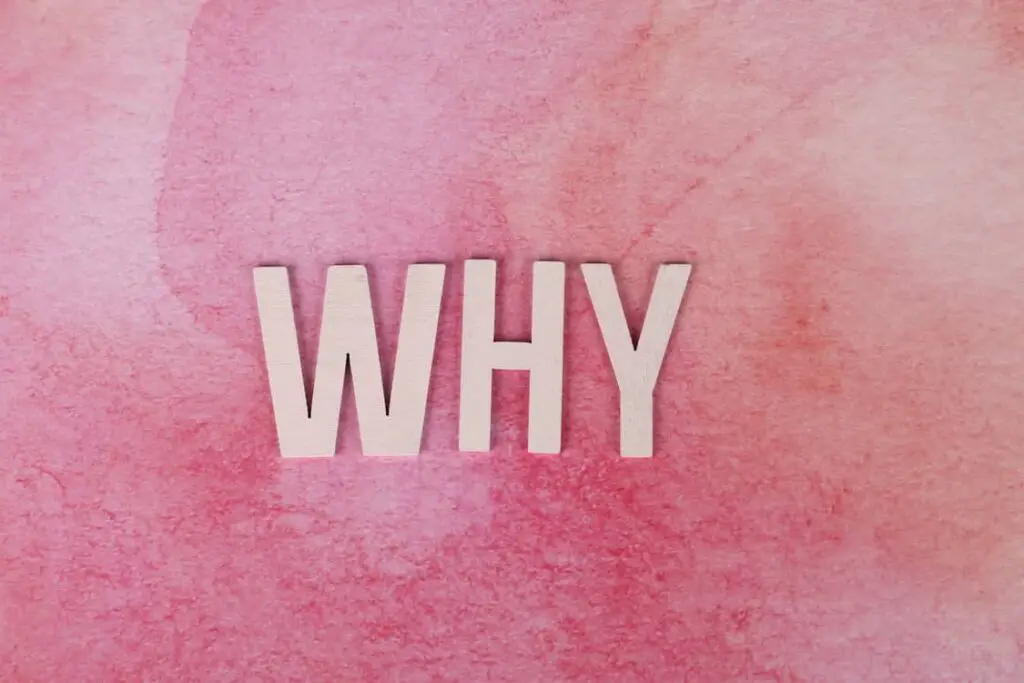 Conversations with curiosity that are followed up with questions are the icebreakers. They literally get you to that point where things finally feel like coming to a full circle. You open the door not knowing, and walk out by the end of it with your curiosity satisfied and all answers in full bloom. You get the point, right?
To know about the company's culture:
Harmonious and fulfilling work experience and overall job satisfaction are the goals when you join any new company. We all prioritize these three things no matter what. By asking questions about the company's values, mission, and working environment, you will get an insight into the company's culture. With these insights, you can also work out if the organization's beliefs and values align with your work ethic and values. 
Understanding the kind of people, you will work with:
The kind of people you work with play a crucial part in your professional growth. When you ask your employer questions about what the people on your team look like? Understanding your team dynamics, communication style, and collaborative practices will help you see if you'll fit in with the current group.
This allows you to work with a team that has a positive impact on your productivity. Enhance your working experience as you and your colleagues continue to work towards achieving common goals in a supportive work environment. 
For getting your priorities sorted: 
Establishing common ground is one of the most important things during a job interview. Asking questions to your potential employer will help you get your priorities sorted. An interview is an opportunity to assess and evaluate. Both the employer and you to understand if you would be a potential fit for the role.
Clarifying with the employer by asking questions like what the company expects from you in terms of roles, responsibilities, and performance metrics. You both will be on the same page, and you can get an understanding of if their expectations align with your priorities as well. 
No assumptions:
One of the main causes, when professional relationships fail, is due to miscommunication or misunderstandings happening. The goal should be to try to communicate with each other in the most effective way possible to establish understanding. One of the reasons the communication process fails is that most of the time we assume things.
Asking questions of your employer during the interview process will leave no room for assumptions or miscommunication. At the end of the day, you will have comprehensive clarity and understanding of the following:
What do your job's day-to-day responsibilities look like?
The challenges you may face
And growth opportunities you will likely get in the future
This is necessary information that you can gather during the interview process by asking questions of the employer. It is essential for making an informed decision. This proactive attitude also demonstrates your dedication to successful communication, which is an important quality in any worker.
Questions to ask your employer during an interview for fostering healthier relationships:
We tend to think that a job interview has only one goal, but hey, newsflash, it's not only about your employer asking you questions and evaluating your skills and qualifications. Turn the tables and it's also a great opportunity to establish a connection with your potential employer.
Leave a lasting and positive employer by asking thoughtful questions to your employer during the interview. Here's your chance to come across as a person who has a genuine interest in the company and the role. It will also demonstrate your motivation to contribute meaningfully to the team's success. 
Leaving a good impression will lead you to build strong professional relationships if you are offered the position. This will even set you apart from other candidates who did not actively engage in the interview process.
Now that you have understood the importance of asking questions to your employer during an interview, don't worry about looking for what questions you should ask your employer during the interview on Reddit. We have a list of the top 50 questions to ask employers in an interview. 
50 Questions to Ask your Employer during Interview
---
Questions regarding the role and its history:
Who would you say is the ideal candidate for this position, and how do I compare?
Who held this position previously? Why are they leaving the role?
Could you provide a description of what a usual day looks like for someone in this position?
What is the most important aspect of this position? How does it support management and help direct reports?
Can you give me examples of projects I'd be working on?
What are the biggest challenges that someone in this position could encounter?
 Is this a new role or will I be taking over for an employee who's leaving?
How does this position contribute to the company overall?
---
Questions based on the Company's profile, culture, values, and beliefs:
How would you describe the company's culture?
What is the overall approach to leadership within the company? Is it transparent?
What sets this company apart from its competitors?
Are there levels of authority in place for reporting?
Would you mind me asking certain questions about the company's work culture?
---
Asking questions to your employer based on the procedure of the interview process:
Will I get the chance to interact with my potential team members or supervisor during the interview process?
Are there any more steps that need to be completed before your company can generate an offer?
What are the most immediate projects that need to be addressed at the moment?
How often are employees promoted? If so, then on what basis?
How many interview rounds do you have? Does this also involve a manager round of interviews?
Is the interview process going to be conducted in person or virtually?
What does your onboarding process look like?
---
Question regarding the expectations your employer might have from you:
What would you want to see me achieve in the first six months?
Would you be expecting me to represent the company at industry conferences?
What budget should I expect myself to be working with?
What attributes does someone need to have to really get the results in this position?
Which qualifications and prior experience would make a potential candidate the perfect fit?
In what ways should I expect the main responsibilities for this position to change in the next six months to a year?
What are the most immediate projects that need to be addressed in this week/ month?
What are some of the main parameters for measuring performance and success in your company?
Does the position require me to take up responsibilities or tasks that haven't been mentioned in the job description?
---
Asking your employer questions about their role and experience:
What brings you absolute joy when you enter the office?
What do you like the most about working for this company?
How were you evaluated for your success? How did you try to do better as per the feedback?
How long have you been with the company?
Has your role changed since you've been here?
What did you do before this? Did you come with a different background/ role?
Why did you come to this company?
What's your favorite part about working here?
What's one challenge you occasionally or regularly face in your job?
What part of your job are you most excited about?
Are there any upcoming initiatives or projects you're especially interested in the future?
Do you have any concerns for the team at the moment?
What learning and professional development opportunities do you ensure to give your employees?
---
Modifying and asking questions on a personal basis based on your priorities:
How open is the company to explore options like flexible scheduling, and remote work?
What criteria do you use to measure success here?
What changes will I have to develop and expand my knowledge in this industry?
What abilities do you think would be beneficial to the team that a new hire could bring?
 Do you feel supported by the company?
 Where have successful employees previously in this position progressed to?
 What is the departmental budget?
Are there any assignments available that will challenge me and allow me to develop new abilities?
Are there opportunities for advancement within the company?
What direction do you see this company heading in over the next few years?
---
Now these are divided based on different subjects. The set of questions given above will help you understand information about every aspect of your job and its factors. But there are two sides to the same coin. There are things that you should not say during your interview process. If your goal is to get that dream job of yours and get successfully selected for the position that you so desperately want. 
There are subjects and questions that you shouldn't breach with an employer during the interview process. Asking these questions may make you come across as a person who's cocky, negative, rude, or even reflects a bad attitude towards the job. We have your back to help you avoid that and work towards your goal.
Questions that you should not ask your employer during the interview process 
Questions based on the employer's personal life
There's a fine line between a person's personal and professional life. And mind you don't want to cross that border. Worrying that you should not ask questions that may involve inquiring about your employer's previous roles, work experience, and professional journey?
Steer clear of that thought. Understand that this information is necessary for you to get to know your potential employer. Don't be afraid to ask these. In fact, avoid asking questions that involve their marital status, religion, age, etc.
Questions that are related to salary or benefits:
Always remember that asking questions that are based on salary or benefits always comes up after the employer makes it clear. That you are the person they have decided to get on board for the position or extended you with an offer letter.
Until then, don't make the mistake of asking any questions based on compensation or benefits to your employer during the interview. 
Avoid asking the basic questions about the company:
If you ask your employer this question:
Can you please tell me what exactly your company does?
You have hit rock bottom officially. Even during moments of uncertainty, anxiety, or fumbling for questions to fill in the awkward silence. Don't ever ask this question. Without a doubt, this question gives the impression that you don't value the opportunity enough.
That you didn't even bother to do thorough research into the company's background and profile, you don't want to come across as uninterested and nail the interview? Then it is best to avoid asking very basic questions to your employer about the company. 
Moreover, don't ask any questions that make you seem biased, questions that would make your potential employer go into a defensive mode. For example: "Why did the company lay off people last year?"
Conclusion
It's best to do your research on the company's profile and the role you are applying for. Write down any questions that you feel you need more information on, and rephrase the questions better, systematically, and professionally. Avoid asking questions that are personal, biased, related to salary, etc. Prepare beforehand and you are good to go to crack that interview ahead. Or to help you be a person fluent in the art of effective communication. You can try our public speaking coaching classes.