All of us, at some point in our lives, have felt the need for motivation.
Be it getting the motivation to start studying or working on a task or just getting up and on with life. Just typing "motivational talks" on youtube garners a plethora of results with speakers of all kinds. 
You listen to one talk, then the other, then another one, and still find yourself far from being motivated. Well, just like inserting a keyword gets you precise search results, similarly, knowing which motivational speakers to look for out there will satisfy you and keep you going. 
Motivational speakers have existed ever since humans have. But who really can be called a motivational speaker?
Well, motivational speakers are people who aim to motivate other people. Duh, obviously that. More importantly, they deliver speeches or talks at companies, schools, offices, places of worship, community organizations, etc that encourage their listeners to take any action or change their life for the better.
We skimmed through a lot of motivational speakers all over the globe (so that you don't have to waste your time doing that) and came up with a list of 10 of the Best Motivational Speakers in the world in 2021. You might already know some of them. 
These are our top ten motivational speakers: Nick Vujicic, Mel Robbins, Gary Vaynerchuk, Robin Sharma, Oprah Winfrey, Chris Gardener, Eric Thomas, Eckhart Tolle, Brené Brown, and Barbara Corcoran.
Now before we hop on to learn more about these motivational speakers, let's engage with some important thoughts regarding this whole motivation thing first.
Why Is Motivational Speaking Important?
Motivation is that slight push that gets the ball rolling. Meeting goals in your professional life, making the bed every morning, or studying for a quiz- all these tasks require motivation and encouragement. 
Well surely, you can't tape a speaker to yourself that blurts out motivational speech 24×7. But every once in a while, getting that dose of motivation and encouragement really does wonders to your productivity and overall being.
Motivational speaking is crafted in a very structured manner. It's more than shouting "Never Give Up" a hundred times over. It can give you a different perspective on life or the situation you are going through. 
Motivational speaking has the ability to reduce your fears and boost your confidence. It paves the way for a creative and much productive life. And gets you in touch with like-minded people who are on the same path as you.
If this hasn't convinced you enough, we recommend you to read this article that will give you 10 Reasons Why Motivational Speech Is Important. 
Types Of Motivational Speakers
There are as many motivational speakers for as many kinds of motivation needed out there. 
Your sports coach before a match is one type of motivational speaker and the guy running around in the auditorium at a community gathering is another type. 
Here are the four broad categories or types of motivational speakers:
1. Personal Development Motivational Speakers
From finding happiness in your day-to-day life to getting your work-life balance sorted once and for all. This type of speakers cover a huge range of topics that focus on your personal development – right from personal to professional goals. 
They devise methods you could adapt to sharpen the blunt areas of your life – be it communication skills or career paths. Their credibility is marked by their life experience and the ways that helped them achieve their goals.
For instance, a motivational speaker who is talking about how to make a conversation with anyone is somebody who has tried that first hand and is speaking from experience.
Another motivational speaker who is talking to you about the benefits of meditation ought to be someone who has really benefited from it. (Jay Shetty agrees with that)
2. Business Motivational Speakers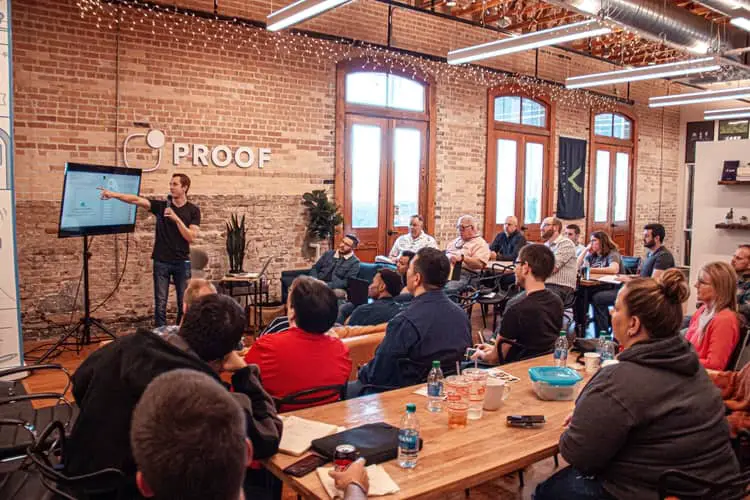 This type of speakers give talks to businessmen, company leaders, etc with topics ranging from different aspects of business, improving productivity at work or increasing sales and so on. Usually, they might hold these talks at hotels or company quarters. 
Unlike the personal development speakers, these speakers aim at keeping business people motivated in their work and do not dwell too much on developing skills that don't help with their domain of work.
Business motivational speakers are usually people who have been in that field before. A lot of them have tasted success and now share their wisdom to help others achieve their professional goals.
For example, for a sales team that is finding it tough to accept rejections, a motivational speaker with a background in that field will provide both, the tips to better their sales skills as well as deal with rejection.
3. Community Motivational speakers
These speakers try uniting people for a common cause. They can talk at a social initiative for adoption or raising awareness about climatic issues. Thie goal is to make people believe in what they believe in and instigate them to act on these motivations.
Organizations like NGOs or community centers often require these sorts of motivational speakers in order to unify their supporters to carry out a plan. 
One example might be a motivational speaker who specializes in talking about a particular topic and then goes on in different communities raising awareness about it.
4. Youth Motivational Speakers
This type aims to motivate youngsters. Youth motivational speakers give talks at schools, colleges, community groups, and wherever else there are young people. 
These speakers aim to provide guidance to the youth and help them when they are just stepping into adulthood. These speakers usually have experience of working with young people. 
I remember a motivational speaker my school had hired for us just after our final exams. While their talk was quite impactful, all I remember was that I came home with a headache because they made us imagine a bit too much of our future.
Without any further ado, here is the list you have been waiting for!
Top 10 Motivational Speakers Around The World
Take a look at their lives and stories below:
1. Nick Vujicic
"I was never crippled until I lost hope."
You probably must've seen or even heard Nick Vujicic ("voo-yi-chich") before. He tops almost all charts for being one of the best motivational speakers out there. And it isn't without reason.
Nick was born without arms and legs due to a rare disorder called tetra-amelia syndrome. I first came across his video many years ago and the way he looked at things really inspired me to do the same.
For him, living a life without limbs meant being the target of bullies at school. He faced his future with fear and hopelessness that led him to attempt suicide. But his persevering spirit made him overcome the hurdles that his life placed before him and go on to become one of the most sought-after public speakers in the world. Apart from that, he is also a New York Times best-selling author, an anti-bullying advocate, and a coach and entrepreneur.
Nick exhibits vulnerability through his talks and has a charisma that millions of people find inspiring. His impact has led him to be featured on a variety of channels like BBC, Oprah's Life Class, USA Today, and a ton of others.
If you are into podcasts, you can check out "The Nick Vujicic Podcast" where he provides webinars and coaching. Here's a motivational speech by him:
2. Mel Robbins
"That's what it takes to get what you want. Not big scary leaps once a year. It takes small, but irritating moves every single day."
Way before Mel Robbins became known as one of the best paid and sought-after female speakers in the world, a bestselling author, and a successful entrepreneur, she was jobless and found it tough to get out of her bed.
That was until she came up with what she now calls "The-Five-Second-Rule". According to this rule, she states that we have only about 5 seconds to take action on an instinct or idea before our brain comes in and destroys the will needed to do it.
After applying this rule to everyday aspects of her life, Mel saw her life change before her own eyes.
It is this message that she delivers in her talks. She creates a personal and actionable experience for her audience through her talks. Her motivational speeches aim to "send the audience back into the world with actionable tools and confidence to fully step into leaders, collaborators, and changemakers."
3. Gary Vaynerchuk
"Ideas are worthless without the execution; execution is pointless without the ideas."
Gary Vaynerchuk is a serial investor and entrepreneur, New York Times bestselling author, speaker, chairman of Vayner-X, and CEO of VaynerMedia.
An expert in social media and wine tasting who has the ability to give compelling talks without using slides or lists or a structured speech. 
Gary says that he had entrepreneurial experience as a kid when he started a lemonade stand and sold baseball cards. Through these businesses, he made way to work with his family's wine business and used the internet and e-commerce that led to its sales growth from $3 million to $60 million in five years.
A 2008 keynote speech at Web 2.0 changed his life when he got a million-dollar 10-book deal with Harper Collins. 
There are a couple of things that make his motivational speeches work. The first is passion. When Gary talks about his passion, you can literally see the veins popping out of his head. Next, even though his talks don't follow a specific structure, they always have a central message or theme that he keeps coming back to. 
By the time you have finished saying "Gary Vaynerchuk", he has probably changed his stance thrice. The sort of energy that Gary brings to his stage makes is more than enough to keep his audience engaged. And the last thing, when he's talking, he's unapologetically himself! No persona, no masks. See it here for yourself:
4. Robin Sharma
"The mind is a wonderful servant, but a terrible master."
Unable to find satisfaction and joy in his work as a lawyer, Sharma decided to try his hand at writing. After several ups and downs, he found his calling as a motivational speaker and author.
The Monk Who Sold His Ferrari is the book that made Robin Sharma a worldwide sensation. After quitting his job as a lawyer, he self-published two books, the second of which was The Monk Who Sold His Ferrari. It was discovered by Harper Collins's former president and became a worldwide hit.
Today, Robin Sharma is a household name in the world of CEOs and top corporate leaders. His talks on leadership and inspiring employees make him a popular figure in many Fortune 500 companies, like Nike, Microsoft. Other organizations like NASA and Yale often invite him to deliver talks.
5. Oprah Winfrey 
"You get in life what you have the courage to ask for."
A media mogul in her own right, we all know Oprah Winfrey from her show "The Oprah Winfrey Show". She is one of the most influential people in the world today and through her inspiring words continues to set an example for millions.
Winfrey had a tough childhood, shifting between many homes. In her talks, she encouraged discussion on topics having a stigma attached to them like incest, sexual abuse, and depression. 
An interview with Michael Jackson made Oprah's show the most-watched interview in the history of television with over 100 million views. She was also on the list of the "100 Most Influential people of the 20th century" by Time Magazine.
Here's Oprah talking about the best advice she's ever heard:
6. Chris Gardener
"Don't ever let anybody tell you that you can't do something. Not your parents, your teachers. Nobody. Not even me."
You most likely know Chris Gardener's story. It was first published as an autobiography called "The Pursuit Of Happyness" in 2006 and became a New York Times and Washington Post bestseller and remained on that list for over twenty weeks. Later on, it inspired the movie The Pursuit Of Happyness, starring Will Smith who received several awards and nominations for the same.
Chris Gardener's life was one with constant adversities. He was rendered homeless in the 1980s with his toddler son. But soon enough, his unwavering spirit made him chase his dreams and eventually climb up the corporate ladder. After working at Dean Witter Reynolds and Bear Stearns & Co as a stockbroker, Gardener founded his own brokerage firm Gardner Rich & Co in 1987.
In his motivational talks, he narrates his rags to riches story and what it has taught him. Chris also shares the steps he took to overcome obstacles and how he created the life he wanted to live. In his talks, he reinforces the fact that if he could do it, his listeners can too.
Here's a talk by him:
7. Eric Thomas
"When You Want To Succeed As Bad As You Want To Breathe… Then You'll Be Successful!"
Eric Thomas, better known as "ET The Hip-hop Preacher"(earning this name as he sets his talks to hip-hop music), is an author, educator, pastor, and motivational speaker.
He has worked with Fortune 500 companies and sports organizations, giving regular pep talks to NBA players.
Thomas was born in 1970 in Chicago. Growing up, he dropped out of high school and spent many years on the streets. A turning point in his life was when he met a minister who convinced him to rejoin school. After earning his degree, ET started his mission of preaching and working with at-risk youth.
In his motivational speeches, ET talks greatly about his journey in life: without a biological father, being homeless, and struggling academically. He offers insights into his own failure and success stories, thereby connecting with people.
The winning aspect of his talks is his "common-sense approach" to living life and his high-energy style of speaking.
8. Brené Brown
"At the end of the day, at the end of the week, at the end of my life, I want to say that I contributed more than I criticized."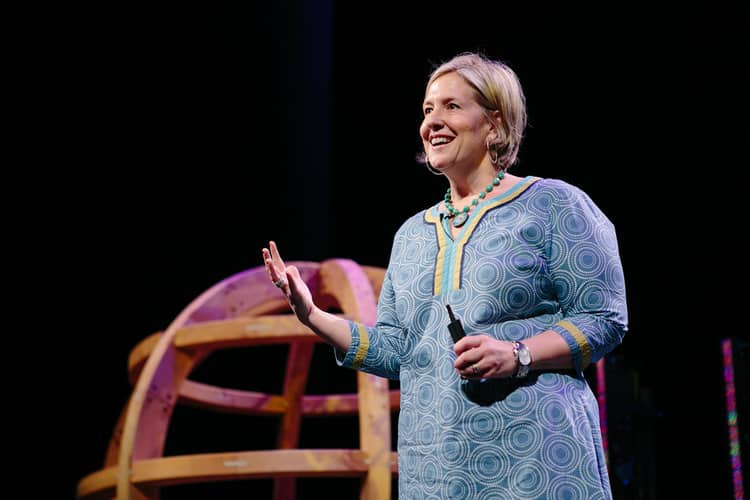 She has spent almost twenty years researching courage, vulnerability, empathy, and shame. She has authored five #1 New York Times bestsellers and hosts weekly podcasts.
She is Brené Brown – "the woman who owned her story and loved herself through that process."
Her 2010 TED talk, The Power Of Vulnerability, with over 50 million views, is one of the most viewed TED talks in the world.
She talks about the concept of "Wholeheartedness" in her speeches, where she asks questions like:
"How do we learn to embrace our vulnerabilities and imperfections so that we can engage in our lives from a place of authenticity and worthiness? 

How do we cultivate the courage, compassion, and connection that we need to recognize that we are enough – that we are worthy of love, belonging, and joy?"
9. Eckhart Tolle
"You are the universe expressing itself as a human for a little while."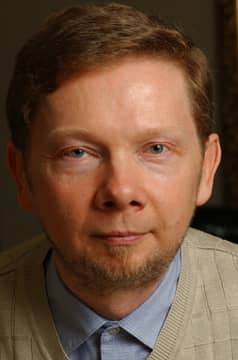 Known as "the most spiritual author in the United States" and "the most spiritually influential person in the world", Eckhart Tolle is a widely known motivational speaker.
His books, The Power Of Now and A New Earth are international bestsellers that have been translated into more than 40 languages. 
Tolle suffered from depression in his twenties and at the age of 29, experienced "a deep sense of spiritual awakening" that transformed him and his life. After living in several Buddhist monasteries, he started working as a spiritual guide. 
His books have inspired Oprah Winfrey, who admits to keeping it beside her bed, and Deepak Chopra, an author, among countless other people.
Tolle's talks focus on mindful living and the freedom one experiences from living life in the present moment. He teaches profound truths in a simplistic manner and marks the importance of the "Power of Presence". Here's how he does it:
10. Barbara Corcoran
"Finding opportunity is a matter of believing it's there."
Barbara Corcoran became a  familiar face after appearing as an investor on ABC's Shark Tank. But this real estate mogul, author, syndicated columnist, speaker, and consultant, didn't see success overnight.
Like many of the motivational speakers on this list, Corcoran too climbed her way up to become one of the highest-paid female investors in the world.
Barbara changed over 20 jobs by the age of 23 before starting her real estate business with a loan of just $1000. 
She often talks about her lifelong struggle with dyslexia and calls herself a straight D student. The biggest takeaway from her speeches is the way she keeps getting back up after failures, often calling herself The Queen Of Failures. 
Why Listen To A Motivational Speaker?
We all know that you may listen to the best motivational speaker in the world for an hour, be totally inspired by them, and then go back to living and doing the same things that you used to do. 
Motivational Speaking can be life-changing but it doesn't necessarily have to be. Yes, you might have been motivated and felt like anything was possible in that one hour, but when you got back to reality, you realized that it all comes down to you. And your self-motivation. 
Instead of approaching motivational speakers as people who are the definition of perfection and striving to be like them, try to see them as people who are sharing their experiences with you so that you can make your life better.
Here are a few more reasons why listening to a motivational speaker is beneficial:
1. A Whole New World
We are constantly evolving and learning and relearning things as we go through life. 
At times when your vision gets too fogged up by the lived realities or conventional norms, listening to a motivational speaker may introduce you to a fresh perspective.
They can debunk myths and share how they dealt with similar hurdles in life. This helps you to re-examine your own life.
2. Reduce Fear
Motivational Speakers exhibit a sense of self-confidence and fearless belief in what they are doing. These are qualities that we all want in ourselves, don't we?
Well, by listening to these speakers, we too gain a certain amount of confidence listening to the stories they narrate and the tips they provide. This makes you feel equipped to overcome whatever it is that you have to.
3. Connects You To Like-minded People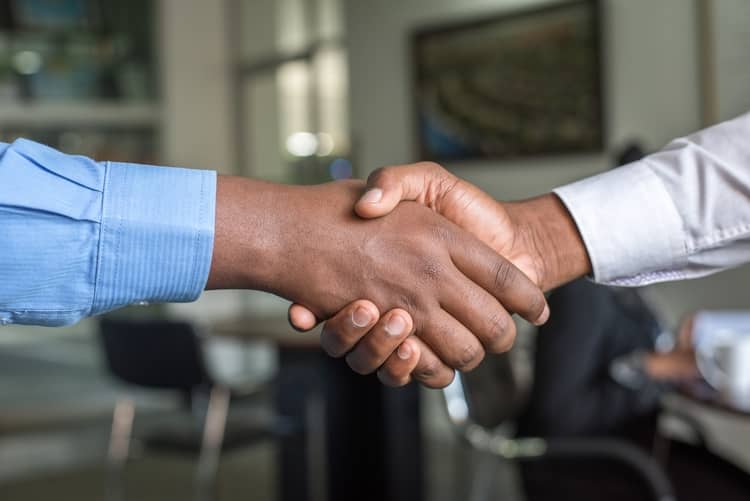 People who are attending the motivational talk like you are there because they too like you need that push to get started on their goals. Attending these talks get you in touch with many people who have the same interests or problems as you.
For instance, if you are a writer, then meeting a fellow literary enthusiast via a talk by a successful writer only improves your network.
4. Gears You Up
Motivational speakers mostly have compelling stories or a persuasive speaking manner or both of these things. 
The enthusiasm with which they talk about their story gets translated into their listeners very often. You might feel your brain popping up with ideas as they keep talking on and these creative juices help you to act upon your aspirations very well.
Conclusion
We hope we have made this read worth your while with our comprehensive list of the best motivational speakers out there. Go on to fearlessly apply the wisdom you gain from their talks into your daily lives. Who knows, we might include your name in a list like this sometime in the future!
Until then, stay ignited, stay motivated!