If you often enjoy delivering speeches and motivational talks amongst your friends, peers, colleagues, and a large audience, then you might possess a unique knack for public speaking that many people usually dread. Ever wondered if you could turn this hobby and passion into an actual flourishing career? 
Public Speaking often demands individuals to deliver speeches, training, and talks to a large group of people, and if you have a passion and interest in speaking, then – Yes, it is a great career option! Public Speaking allows you to build connections, influence decisions, inspire change, helps you become confident, persuasive, and deliver a compelling yet convincing talk.  
Scopes and Avenues in Public Speaking: 
If you hold the knack for a convincing and inspiring speech yet wonder where I can put these extraordinary skills to better use, be rest assured that there are tons of opportunities open for you in the field of public speaking as well as other areas that require public speaking as an essential skill. 
Careers That Require Expertise in Public Speaking:
Professor: Here, you get the chance to interact with a group of students daily, often guiding and assisting them in understanding and shaping their opinions and ideas on various subject matters. Think about the role your professor played in shaping your love towards a particular subject!
News Anchor: Your role as a news anchor will entitle you to deliver accurate, suitable, and concise news to thousands of people worldwide via different forms of media such as television or radio. Food for Thought: you could think of David Muir or Arnab Goswami when you ponder what your role would entitle!  
Lawyer: A lawyer defends their client in a court of law. Being on either side of the case, you must present your facts and discussions before the judges and other jury members. Eminent personalities who have risen to fame in this field include Ram Jethmalani and Ashok Desai. 
Spokesperson: In this role, you are authorized to convey messages, essential information, and other guidelines on behalf of a private, public, or social party or organization. An example of a famous spokesperson includes Ned Prince, the spokesperson for the United States Department of State. 
Actor: As a theatre, television, or film actor, you will depict the personality of a character. If you want to keep the audience intact and hooked to your performance, you must have a strong command over public speaking, vocal modulation, and conduction. You might recall Joaquin Phoenix's outstanding performance in the film Joker!
Sales Manager: You are required to have the correct command over your speaking and communication skills to sell your product effectively – let that be anything from electronics to medicine. As a sales manager, your responsibility will be to effectively market the company's products and bring sales to the organization.
Politician: Well, as a Politician, most of your career requires you to publicly speak and engage with the people – whether it is your opening speech to your official term-end. It's crucial to have a knack for your address to convey important messages effectively. I'm sure you are well aware of Barack Obama's thought-provoking speeches throughout his career.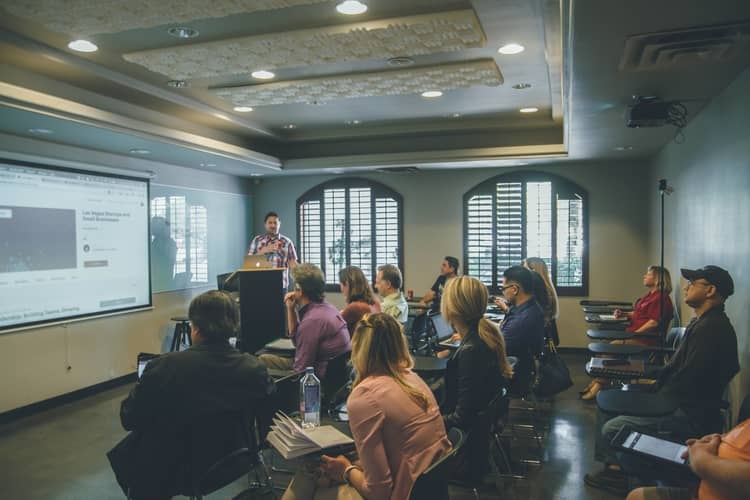 Careers in the field of Public Speaking:
Motivational Speaker: If you often find yourself motivating your peers and colleagues, this is the choice for you! Take the stage and use your voice, enthusiasm, and charm to encourage people to make positive changes in their life, whether it's as simple as loving yourself or understanding the science of the world! Tip: you must watch Robin Sharma, the author of one of the best sellers, "The Monk Who Sold His Ferrari" motivational videos on YouTube!
Public Speaking Coach: The role of a public speaking coach will require you to conduct training and courses for other people who need guidance in developing their public speaking skills. Here you will have the chance to provide training across corporate organizations, education centers, and even in private practice. Not only does it include group training but also one-on-one coaching. 
Keynote Speaker: As a keynote speaker, your responsibility will be to lay the central foundation of the forthcoming talks to the audience. You will be required to talk briefly and set ground before the speakers come in to give their unique viewpoints. For example: if the conference's theme revolves around business management skills, you will have to explain what business management is and the different skills; then hand it over to the co-speakers for further deep insights. 
Speech Writer: In the field of public speaking, you can also work as a speechwriter, which will essentially entitle you to write speeches for another person. This requires you to have command over your speaking skills since it will give you an edge over framing a script that sticks with the audience. 
Content Creator: As a content creator, your primary duty is to create and deliver content to the audience of your interested industry. Public speaking becomes essential here as it primarily helps you provide content, collaborate with other creators, and talk across seminars and conferences often held for various creators worldwide. Think of MrBeast or PewDiePie when you think of the role of a content creator.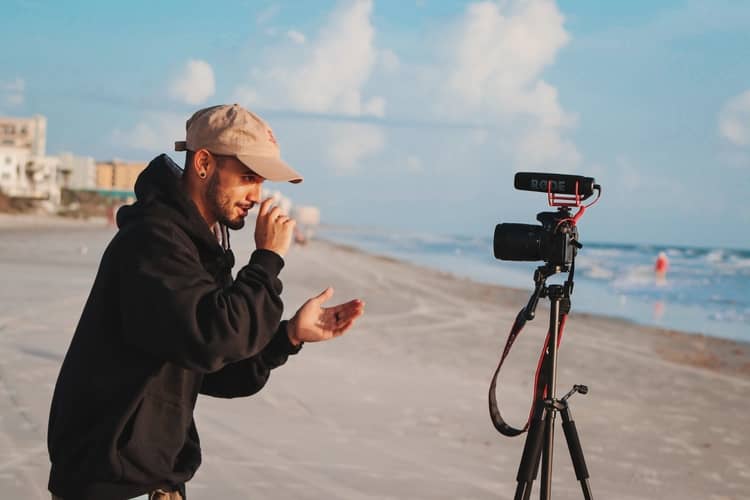 How To Start a Career in Public Speaking?
Once you have chosen the field that you would want to venture into, the next thing that you might wonder is, how do I get started with my public speaking career? It's time to turn to that next and see a few points that you can inculcate to get started with your speaking career today!
Content Is the Key:
It's imperative to first plan what content you wish to deliver. Whether it be business, finance, motivation, or education, become specific with your choices and get down to finding authentic research to support your talk. Remember that people listen to Robert Kiyosaki, the author of "Rich Dad, Poor Dad," an entrepreneur, and a keynote speaker because his talks often help people include tangible ways to make their life better and more meaningful.  
Prepare To Pitch Your Work:
After you have narrowed down the content, you should start developing your content into a speech/lecture layout extensively and then pitch your work to potential clients in the interested industry. Your current workplace, colleagues, or known connections could come into help here wherein you initially approach them with your work and start delivering speeches with a known crowd, then getting snowballed from there onwards! 
Make Use of Digital Media Platforms:
Suppose you wish to go digital in these times, which indeed is a boon. In that case, you can use the most-streamed social media platforms like Instagram and YouTube to showcase and deliver your content and gain recognition and connections worldwide. If you're still wondering how it would work virtually, check out Mel Robbins Instagram, which will give you a peek into her videos and talks! 
Take Up Relevant Training and Courses: 
Lastly, even though you might love to talk, learning ways to conduct and present yourself in front of an audience is essential. It is a whole circle to your presentations, from voice modulation to necessary clothing. Thus, it's always an add-on to take some training and courses in public speaking that will help you turn your regular casual conversations into persuasive, deliverable talks! Pro tip: many classes and training often become primary sources to the initial events you speak at! If you aren't aware of platforms that provide help and guidance in developing your public speaking skills; you can always head onto platforms like: – 
Toast Master's is an international organization that helps you practice public speaking by providing a highly stimulating environment. You must pay a certain fee to become a member of their club, located at various places, post which you can attend club meetings in your vicinity and perform your talk in front of an audience. Check their website https://www.toastmasters.org/ for more information!  
Frantically Speaking is our organization that helps people develop and enhance their public speaking skills. We also provide one-on-one personal coaching. You can head onto our website https://franticallyspeaking.com/coaching/ and request a call to get started with your journey today!   
"There are three things to aim at in public speaking: first, to get into your subject, then to get your subject into yourself, and lastly, to get your subject into the heart of your audience."

– Alexander Gregg (AZ Quotes)
Advantages and Disadvantages of a Career in Public Speaking: 
Be it any avenue or career; every person faces apprehensions about investing and pursuing what they like; wondering if it is worth the effort and will it reap the benefits later. Public Speaking also comes with its set of pros and cons. 
Advantages: 
When we think of the advantages, public speaking holds many as a career choice. 
Public Speaking allows you to motivate and inspire change that you think is the need of the hour. For example, if you wish to make people aware of sustainable environmental measures, being a public speaker will allow you to voice your concerns and spread awareness on a large-scale basis, thus accelerating societal change. 
Additionally, you may benefit from a sustainable work-life balance that each individual strives to achieve. Such a career doesn't restrict you to a single cabin or time frame but lets you meet people in different parts of the world as you prepare to deliver the talk. 
A career in Public Speaking will also allow flexibility as you can continually expand your content area. For example – if you think that motivation and spirituality are something you wish to talk about shortly, adequate research will allow you to express yourself. 
So, if you are the creative, explorer, changemaker, or fore fronter who wishes to help people in various aspects of their life by guiding and leading them; Public Speaking is an opportunity-based career for you!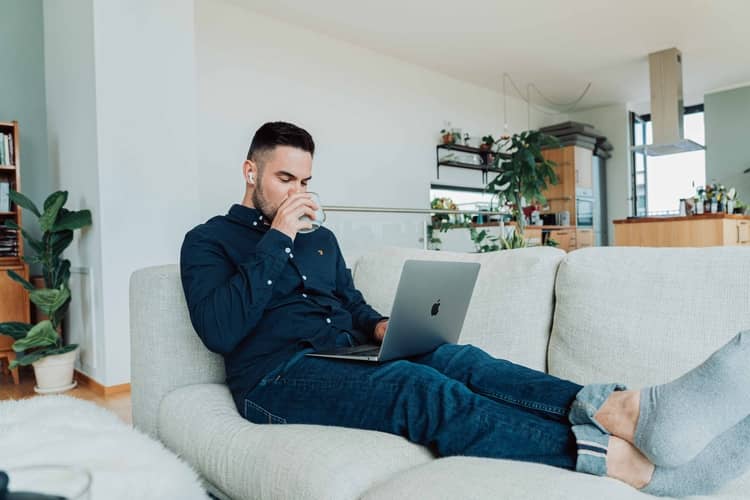 "You can speak well if your tongue can deliver the message of your heart."

– John Ford (speakerhub)
Disadvantages:
While it's not all smooth sailing, there are a few drawbacks that you should be aware of before embarking on this journey, such as:
Public Speaking as a career necessitates a lot of preparation, most of which you must do on your own before setting up your team. 
While the discussion may only last 60 minutes, it involves a lot of backend work. Public speaking demands a complete content and research review, thorough procedures, technicalities, and resources such as visuals in specific locations. In a nutshell, it requires comprehensive input to help you successfully present what you want to deliver afterward. 
Compared to other prominent jobs like an accountant or a manager who adheres to specific frameworks, you have to explore different techniques and ways with different crowds, topics, and themes.
However, it's equally important to remember that every career will require you to put in persistent effort even when faced with hardship. It might seem like public speaking as a career can be inconsistent when one does not land in many events, discussions, and gigs. However, in these times, it is often essential to look at things from a diverse perspective, such as:
What am I missing out on?
What is my Unique Selling Point?
What more can I learn?
Where can I improve? 
Is there a different topic I can explore?
Such questions will often aid us to ponder and view our content and approach in a changed manner, thus helping us look at minor details that become our progress stones. 
How Much Can You Earn from a Career in Public Speaking: 
There's no denying that we all want a job that allows us to make the most of our skills and abilities while also letting us make a lifestyle. It's no secret that practically every environment – from schools to corporations to NGOs – requires speakers to encourage, inspire, educate, and embed fresh perspectives in the audience. Therefore, it is safe to say that public speaking as a career holds high demand, and speakers are frequently employed on a contract or freelance basis to address the requirements. 
Public speakers' salaries can range from $ 80,000 to $1,00,000 or more annually, depending on experience, education, credibility, recognition, and affordability at the host's end.
Prominent Public Speakers Around the World: 
We've covered a series of milestones from understanding what public speaking as a career looks like – if it is the right career option, scopes and opportunities that it offers, both sides of the coin, monetary expectations as well as the first steps you have to take on your journey as a public speaker! That said, let's look at some people who made public speaking their career and what they do now! 
Well, the list could go on, for history shows that there have been, the present currently has and the future undoubtedly will – incredible public speakers; who take on the stage with passion and dedication to bring about changes we as humans desire to sail well in each domain of life indeed. And as long as you speak well, there is always public to listen to you! 
We hope that this article was resourceful and has guided you well to help decide if Public Speaking is what you wish to pursue! And if you are getting started soon – happy speaking!