Maybe you're someone who does a lot of writing. Or maybe you're someone who doesn't. Either way, no matter whether you're a seasoned writer & speaker, nothing quite prepares you for the task of writing a memorial speech. 
Most often, when people are writing memorials and eulogies, they are in the middle of a personal tragedy. If you're writing a eulogy for someone, they were probably someone who was very dear to you and likewise. Even if the loss was expected, it doesn't make things any easier. 
All of this makes collecting your thoughts & organizing them into a coherent speech all the more difficult. It even sounds absurd at times. 
And yet, it is your task to write a memorial speech for your loved one, no matter how difficult or absurd it might feel. And so we are here to help you out & make things a bit more easy for you. 
You can write a memorable memorial or tribute speech by keeping in mind a few things. This includes speaking to family members, including personal anecdotes, making sure its not cliched, including visual aids and ending on a heartfelt note.
Now, let's get into the nitty-gritty of it. 
Tips For Writing A Memorial or Tribute Speech at a Funeral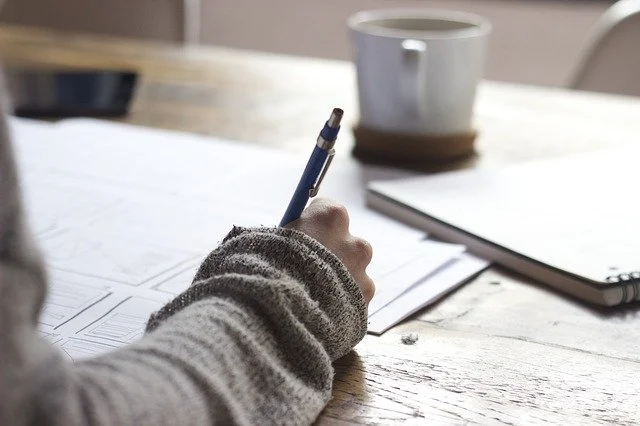 1. Speak To Family Members 
While a memorial speech is also a speech, the setting makes it different than any other speech you'll ever have to give in life. This can cause a lot of confusion about what's appropriate to include in your speech & what isn't–especially if you're not a family member. 
Even if you're a family member, you might feel overburdened by the prospect of summarizing a person's entire life after their death into a couple of paragraphs. 
So, it's wise to seek the counsel of family members of the person you've passed away. Their insights will also allow you to enrich your speech. 
2. Write A Short, Personal Biography 
What were the person's greatest achievements? What did they love and what did they hate? 
Before you begin writing your speech, jot down the most essential features of the person's life. This can act as a starting point for the rest of your speech & you can then include all of these points while writing them down so that you don't miss out on anything important. 
For more guidance on why writing down a speech is important, check out our article on 9 Reasons Why Writing A Speech Is Important.
3. Make It Personal, Not Cliched 
Cliche is definitely not something you want to aim for while writing your speech. Remember that death is a very personal experience. For all the people grieving in the room–including you–the loss is personal & incomparable. 
That's why it's important to make the speech personal to the deceased. Instead of making universal statements, you need to focus instead on the personal aspects of the deceased. 
For example, maybe the deceased was an excellent Jazz Musician when they were young. Or maybe they loved ballet even though they were terrible with it & couldn't dance for one million dollars. 
Now would be the time to include things like this. 
4. Include Poems & Quotes 
Poetry and quotes are things that can touch us in ways other things might not– and that's the case with most words. 
That's why you're delivering a memorial speech, after all. So, it's a good idea to include poems & quotes in your speech, as it will make a more lasting impact on the minds of the people who're attending, and make it more likely that they will remember your speech. 
5. Include Visual Aids 
This might sound odd at first, but it's actually something that might have the most impact on the minds of the people attending. 
Was there something the person just loved wearing–maybe a t-shirt that's on the verge of falling apart? Or is there something they gave you as a keepsake? Maybe there's an object that you commonly associate with that person. 
Now would be a good time to bring them in. This would be a truly heartful thing to include in your speech. 
6. Include Special Anecdotes 
Was there any memorable moment that you shared with the person? Maybe an incident that other people haven't heard about before. Or maybe it's an incident that everyone has heard about before. 
Including personal anecdotes will make your speech more special & memorable for everyone attending. They can also act as an outlet for emotions–for both, you and the others. 
After all, it is a tribute.
7. End On A Heartfelt Note 
The ending of any speech is something that people tend to remember for longer than any other part of it. This goes for eulogies too. 
Instead of ending on a negative note, you want to conclude your eulogy on a note that's comforting. You want to acknowledge the loss, yes. However, in the end, the entire point of the memorial is to give people closure. And how will they get that without comfort? 
Tips To Keep In Mind While Delivering The Memorial Speech
1. Speak Conversationally
Remember that you're not here to give a professional speech. You're here to commemorate the life of a person who touched the lives of the people in the room, probably yours as well. You don't want to go for a formal tone when you're speaking.
Instead, talk naturally, and as you would if you were having a conversation with other people.
2. Don't Worry If Emotions Overcome You
It's alright to feel a surge of emotions when you're giving your speech. In fact, it's quite natural. Even if you get overwhelmed with emotions and feel yourself start to choke up, don't worry. It's okay to be vulnerable.
Pause. Take a deep breath. Collect yourself. And then go on with your speech.
It's an emotional day for everybody.
3. Take A Moment To Collect Your Thoughts
When you're called up to deliver your eulogy, take a moment to collect your thoughts. Take a few deep breaths. Drink a couple of mouthfuls of water. Maybe hug another person who's close to you.
This will allow you to get your emotions in check, and to organize your thoughts. It will also help you brace yourself for the big task ahead: delivering the eulogy.
4. Have A Standby With You
Another thing that you can do in case you're overwhelmed with emotion is to have a standby with you. This can be anybody, from your sibling to your parent to a close friend. You can give them a copy of your speech so that they can help you out by finishing it in case you're too overwhelmed to continue.
Make sure to give the person the copy well in advance so that they can be prepared. Alternatively, you could simply give them an overview of your speech & they can pick it off from there.
5. Look Your Loved Ones In The Eye
Another tip would be to look your loved ones in the eye when you're delivering your speech. You don't have to necessarily continue maintaining eye contact with them throughout your speech. Instead, look at them intermittently throughout the speech.
This will not only help them make a better connection with you, but it will also help you get emotional support and get through your speech.
How To Begin Your Memorial Speech 
1. Start With A Quote 
This is an age-old way to start off a eulogy and for good reasons. There are many types of quotes that you can go with. 
Maybe you could speak a quote that the person loved. Maybe it's something from a book or movie. Alternatively, you could also start off with a quote from the Bible or Koran, if the person was religious. 
For Example: 
Often, the mood in a memorial service is heavy & sad. This can make it difficult for people to care about your speech, and to use it as inspiration to talk about the person's themselves. 
One way to lighten up the mood is by reciting a lighthearted story. Maybe a funny incident from the person's life, or something the two of you witnessed together. 
For example: If there's one thing that Joe loved more than food, it was jokes–and bad ones at that. Let me tell you my favorite.
3. Start With A Song Or Poem 
Another way to start a eulogy would be with a song. This can be something personal to you and the deceased. Maybe a song that had a special place in their lives. 
Similarly, you could also start off with a poem. This can be something you've written yourself–or even a poem which you read. 
You don't want your song or poem too to on for too long. Remember that you've to include words, too. 
4. Start By Saying Something Not Commonly Known 
Was there something the deceased frequently did that other people didn't know about? Maybe even though they were a strict army parent at first glance, they were actually perpetually late to things. 
What are some things about the deceased that are at contrast to what other people know about them? You might want to start off with an unknown fact about them.
If you're not sure what to include, you can ask their family members to help you out. 
For Example: For someone who worked in the Law Department for so long, Amy sure did love breaking rules when she was younger. 
5. Start With A Personal Prop 
Remember how we mentioned bringing an item you associate with the deceased to the memorial? Now would be a good time to bring it out. 
This will help you make a unique impression on people's minds right off the start. It will also immediately connect with other people & make them remember the deceased themselves, encouraging them to speak out too. 
For example: Bring out the deceased's favorite baseball cap & tell a story you associate with it. 
Sample Memorial Speech
Sample Memorial Speech from a Son to a Mother
"For someone who worked over three decades rescuing dogs, my mother was quite terrified of puppies when she was younger. In fact, she was so terrified of dogs that as a sixteen-year-old she once climbed a tree when a little puppy barked at her.

Imagine that…

A twelve-year-old five-foot girl climbed to the top of a tree thrice her height because a little puppy was barking at her! And the story doesn't end here. Not only did she scale the tree–which, by the way, she had never done in her life before–but she also refused to get down.

My grandfather had the entire neighborhood out of their homes attempting to convince her to get down from that tree. Because, of course, while adrenaline had managed to boost her up the tree, she had no clue how to get down from it.

In the end, it was only four hours later when the fire department came along that they were able to get her down.

For almost a week after my grandfather told me this story–despite my mother's vehement protests, by the way–I couldn't get the picture of my twelve-year-old mother clinging for dear life the branch of a tree out of my head.

And it's this picture that stuck with me as I sat down to write this speech. Because you see, there's no other picture or story that better sums up my mother.

She always did things without thinking them through, as most of the people in this room might already know. She was the most intuitive, the most instinctive, and spontaneous person that I've ever met in my entire life. And yet things always seemed to work out for her, in the end.

My mother lived a long, happy, and fulfilled life. Two decades of this life she spent working with animals–the very same thing that awakened her inner Tarzan in our tree-climbing story. And she loved them–or, at least, grew to love them.

You see, after this incident, my grandfather had her volunteer at a local animal shelter. It was over there that she learned how to overcome her fear of animals–little puppies, too. And slowly, that fear turned into love. Many of you in this room know her from this time in her life.

My mother was a vibrant soul. My father used to say that she could light up an entire room when she stepped into it–although, of course, that's probably because he was hopelessly in love with her.

Even though raising four boys was most certainly not the easiest thing in the world, she never backed down. She raised us with love–and respect. She never forced us to be anything that we're not, and she never let anyone else pull any of us down for being a little different sometimes, either.

But the fact that so many of you are here today to pay respects to her shows her immediate family wasn't the only ones whose lives she touched. She would never turn anyone away, didn't matter whether she herself was going through problems or not.

She would be beyond happy to see all of you here–and she would let you know that, too. Never ran out of words, my mother.

When I moved away for University, she would make the eight-hour drive from my little hometown to my apartment every month so that she could chatter my ear off for an entire weekend–not counting the hour-long talks that we had every single day.

She could keep a dead conversation alive for hours–I'm sure you know what I'm talking about.

And this is how I remember my mother: as a spontaneous, hard-working, happy soul who is probably chattering with all the other souls up in heaven about her own memorial.

And if she's watching–which I know she is–then I simply want to thank her for everything that she's done for all of us, and to let her know that she's still loved and remembered and will always be. To repeat the words she said at my dad's funeral: To live in the hearts of those we love is not to die."
Conclusion
To sum up, writing a memorial speech is something that nobody really prepares you for. And yet, if you keep a few things in mind, you can outline a memorial speech that will connect with the people who're there with you. This includes speaking to family members, including personal anecdotes, making sure its not cliched, including visual aids and ending on a heartfelt note.