Ask a million people how to start a speech with a bang and you will get a million different answers.
While some prefer to start their speech with the good old charm of a quote, others prefer to put on their hats of creativity to discover new ways to capture the attention of their audience.
So, yes! There's not just one best way to start your speech with a bang but you have a whole spectrum of ways- each unique on its own!
Sit back, grab a cup of coffee, and relax as I highlight 50 Powerful Speech Opening Lines from some of the World's Most Influential Speeches along with guidance on how to use each of these techniques in your next speech/presentation.
Alright, let's dive in!
How to Start your Speech/Presentation?
The attention span of your audience is at its peak at the very beginning of your speech. Shouldn't you use this to your advantage? Of course, yes!
A strong opening remark captures the attention of your audience, sets the theme of your speech, and most importantly, instills curiosity for the remainder of your speech in the minds of your audience.
Before we analyze each of these speech opening lines, let me provide you with a quick list of techniques (all of which we are going to discuss in great depth!) for you to start your speech/presentation:
100 Best Speech Opening Lines (The Ultimate Resource)
1. Don't just "Say!" Sing A Song
Now, you must be thinking that I'm crazy to even suggest this but hear me out.
Doing something entirely different on stage just makes you stand out from the usual crowd. Because let's admit it, we expect the speaker to simply start talking and when the speaker does something different, it surprises us and makes us intrigued for the remainder of the talk.
Having said that, singing is any day a safer bet since we all love to swing by the music.
But, if you are not at all confident about your singing skills, don't go for it! Instead, you can try channeling the power of poetry, something very similar to singing but still light on your vocal cords. Don't be confused! We've written an entire article on Getting Your 'Wordsworth': Poetry in Public Speaking, just for you! Do check it out.
How to Use A Song as your Speech Opening?
Step 1: Pick a relevant yet famous song related to the theme of your speech/presentation
Step 2: Choose how you wish to use the song to present your point. Do you wish to agree with the lyrics? Or disagree with the lyrics?
Step 3: Pick a few lines (not more than 2-3 lines) that suits your theme the best
Step 4: Craft a statement to explain the connection of the song with the topic of your speech/presentation
Step 5: What are you waiting for? Go ahead, warm up your vocal cords, and start singing
Examples of Speeches that Used Songs as Speech Openings
1. It is Okay Not to have a Plan By Mithila Palkar
(Sings the Song)

"Some of you must have seen the video of this song online, and I'll tell you the story of how I made it."

Mithila Palkar
Budding Indian Actress and Singer, Mithila Palkar started her TED Talk by singing a Marathi Song, a song that went viral on the internet and made her famous.
Instead of simply talking about how she marked the transition from a viral singing star to a renowned actress, she made her audience live her journey by singing the exact same song.
Two things happened here:
Most of the audience members were able to recognize the song, which in turn, established her credibility as a speaker
The song hooked the audience from the very beginning of her talk
2. Uniqueness of An Unpopular Opinion
No matter how much we deny it, humans are judgemental beings!
We have expectations for every single thing on this planet and when someone challenges these expectations, we're left shocked.
And as a result, they've all our attention. That is exactly my mantra here, "Shock the audience to get their attention!"
How to Use An Unpopular Opinion as your Speech Opening?
Step 1: Ask yourself, "Who is my audience?" Look for the basic information on their average age, level of education, pre-conceived notions, and cultural background. Still confusing, right? The Importance of Knowing Your Audience When Delivering a Speech is an article that carries the step-by-step guide, just for you.
Step 2: Based upon this audience analysis, figure out their set expectation regarding the topic you are about to deliver your speech on.
Step 3: Shred that expectation by challenging that set expectation in your opening remark. Remember not to be offensive and play by the rule of your moral compass
Examples of Speeches that Used Unpopular Opinions As Opening Remarks
1. Grit: The Power of Passion and Perseverance By Angela Lee Duckworth
"When I was 27 years old, I left a very demanding job in management consulting for a job that was even more demanding: teaching"

Angela Lee Duckworth
When using this strategy in your speech, it's critical that you do your research so that you can come up with an unpopular viewpoint on the subject.
Present that unpopular viewpoint as your introductory words, and then gradually (it must be a progressive process) lead your audience to the realization, which is your speech's main goal. Just like this speaker did!
3. The Power of A Prop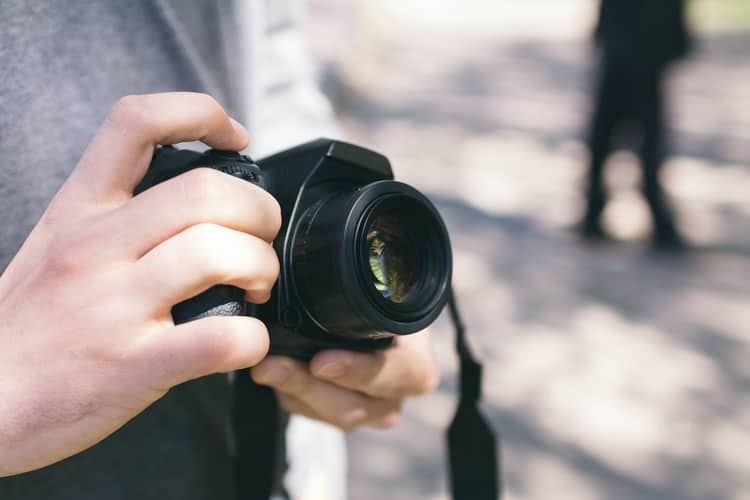 Visuals overpower our auditory senses! Why not use it to the best of our advantage?
As our immediate reflex, we first see and then, listen. Bringing a unique prop/placard onto the stage would intrigue the audience even before you "actually" start speaking.
Without any further delay, let's discuss the steps to use props/placards the right way.
How to Use A Prop/Placard as your Opening Remark?
Step 1: Prepare a list of props/placards that resonate the best with the theme of your speech/presentation. Don't just bring anything on the stage!
Step 2: From this list, remove the generic options. For instance, if you are delivering a speech on environmental conservation, bringing a plastic bag on stage is too generic and won't instill curiosity in the audience's minds
Step 3: Now, out of all the relevant props/placards, which one do you think is the most convenient and affordable to bring on the stage? And, you have your answer!
Step 4: Once you have decided on the prop, craft a statement to establish the connection between the prop and the theme of your speech
Examples of Speeches that Used Props As Opening Remarks
1. Why I live A Zero Waste Life By Lauren Singer
(brings a jar filled with waste and speaks)

"This is all of the trash that I've produced in the past 3 years!"

Lauren Singer
When you witness the speaker, Lauren, showcasing a jar filled with all of the trash that she has produced in the past three years, you can't help wonder, "Is this for real?"
Because even the packaging of all the junk food items that we consume every week can easily overflood this jar.
Taking advantage of this embedded curiosity, Lauren structured the rest of her talk talking about all of the steps that she takes to lead a zero-waste life.
2. Plus-size? More Like My Size By Ashley Graham
(stands in front of a mirror and speaks)

"You are bold, you are brilliant and you are beautiful. There is no other woman like you. You are capable…"

Ashley Graham
Breaking the norms of a traditional speech, Ashley Graham, instead of staring at the audience, stares at a mirror and speaks a few lines on self-affirmation.
Let's admit it, most of us are critical of our own bodies, and standing in front of a mirror, we tend to focus upon all the possible flaws.
To set an example of positive self-affirmation, Ashley Graham takes upon herself to set an example with the help of a live exercise.
3. 25 Chemistry Experiments in 15 Minutes By Andrew Szydlo
*does chemistry experiments*

Andrew Szydlo
Watch this TED Talk and I'm sure you'll find all the presence, of all those chemical equipment on stage, fascinating!
When the audience witnesses the efforts you are taking to deliver your talk, they are impressed and trust me, you are halfway there at capturing the attention of your audience.
Now, of course, it doesn't mean that you put all your heart and soul into getting that perfect prop on stage.
If it's not feasible, don't! But if you can, that's a great way to win your audience!
4. I See Something By Dananjaya Hettiarachchi
*smells flower*

Dananjaya Hettiarachchi
In the previous example, we saw how bringing a grand prop captures the attention of our audience.
But the power of a prop goes WAY beyond this!
When a simple prop is connected with a meaningful yet unique message, the impact manifolds.
In this TED Talk, the speaker uses a rose to explain how each individual is unique in terms of his personality. A powerful message is delivered with the use of a simple prop.
4. Quest of A Question
A tried and tested trick that psychologists swear by to awaken the distracted minds is to "shoot a question".
You could do that too in your next speech/presentation.
How to Use A Question As An Opening Remark?
Step 1: Think of all the questions that can help you to set the theme of your speech
Step 2: Make a point to not include close-ended questions and questions that are simply TOO GENERIC
Step 3: The last element that your question must include is the element of curiosity. The purpose is to make the audience curious enough to listen to your entire speech looking for answers to that question. But while you are at it, make sure you don't overpromise and your speech does have the answers to that question.
Examples of Speeches that used Questions as Opening Remarks
1. Every Argument Against Veganism By Ed Winters
"So, when I say the word 'Vegan' to you, what do you think of?"

Ed Winters
Just by hearing this question, our first thought is to run all the possible definitions of veganism and the audience of this speech did the same.
This question is very clever and I'll tell you why. So, every time a definition would come into the mind of any audience member, the speaker would be presenting his arguments against veganism forcing the audience to align their thoughts with his thought process.
Without any possible digression, the speaker Ed Winters presents his thoughts on Veganism in a convincing manner with the help of the rhetoric of questions.
Now, this type of question sends the audience on a possible quest for answers but that's not the only purpose that this technique serves. Next in order, let's look at how questions set the theme of a speech.
2. Why Do We Ask Questions? By Michael "Vsauce" Stevens
"What is the best type of cheese to use to catch a bear?"

Michael "Vsauce" Stevens
In this TED Talk, the speaker uses this technique as a rhetorical question and answers this question with the help of a cheese pun.
Moving ahead, he goes on unearthing the science behind asking questions. So, it only made sense for him to begin his speech with a question too to set the overall vibe and theme of the topic.
3. Marriage Material By Nina Donovan
"So from a glance, do I look like marriage material?"

Nina Donovan
In this TED Talk, we shall discover the strength of an interrogative remark in generating curiosity regarding the theme of your speech.
Since time immemorial, society has been setting "so-called" norms to determine if an individual is a potential marriage material (mostly, in the case of women).
To fit under this category of "marriage material", one has to behave as per the so-called expectations of the society, and anything that defies the norm fails to fit in.
With the help of her powerful voice, the speaker here challenges the notion of this concept of "Marriage Material" and highlights the importance of individuality.
And by asking if the audience perceives her as marriage material, she surprises the audience while cultivating a sense of curiosity in them.
4. After watching this, your brain will not be the same By Lara Boyd
"So how do we learn? And why do some of us learn things more easily than others?"

Lara Boyd
Admit it or not- we've always wondered why some people learn things better than us. What exactly is their secret?
And when you throw this question at the audience, they become intrigued to know this very secret with the help of your talk.
Curiosity is what makes us stick to the remainder of any talk. So, it's high time we channelize it!
5. The Value of Asking Questions By Karen Maeyens
"Do you know the people that are asked the most questions? Have A Guess!"

Karen Maeyens
An open-ended thought-provoking question like this forces the audience to activate their minds in the search for answers.
As they become more active, they listen better and focuses better on what you have to offer.
When Karen asked her audience who are the people that are asked the most questions, different minds pondered different answers and when she herself answered the question, those who thought of different answers were intrigued to listen to her justification and as a result of this, they stuck by!
6. Two Easily Remembered Questions that Silence Negative Thoughts By Anthony Metivier
"How would you like to completely silence your mind?"

Anthony Metivier
We, humans, have restless minds- always pondering over something or the other.
So, what's likely to happen when someone asks us if we would like to silence our minds? Ironically, we'll be restless to know the answer. That's what the speaker did through his TED Talk.
The next time you are giving a speech, you can consider opening it with a question that would result in a similar effect of restlessness in the minds of the audience.
For this to truly happen, make sure that your question is not generic. Otherwise, all your efforts will be in vain.
5. Hint of Humor
Ain't we tired of listening to the phrase, "Laughter is the best medicine"?
I'm sure we all are but the reason why it's still so prevalent is because of its universality.
Of course, laughter is the best medicine to an opening remark too. It makes your audience laugh and who doesn't love a good laugh? We all do!
Humor puts the minds at ease and makes you sound more human, because of which, the audience perceives you as a credible speaker.
How to Use Humor In An Opening Remark?
Step 1: Know your audience well. Your joke must resonate with them so as to make the desired impact. For instance, if you are addressing a school crowd and you make a joke about workplace communication mistakes. It won't make the audience chuckle, would it?
Step 2: Puns? Self-deprecating humor? Or Funny Anecdotes? Identify the types of humor and figure out which one suits your personality in the best way. If you are not sure what types of humor are there and wish to seek a step-by-step guide on including humor in your presentation, make sure you read A Guide To Using Humor In Your Speech. Remember to choose the type of humor in alignment with your personality otherwise, it will look forced and won't result in the impact you desired
Step 3: Step out and do a pilot survey! Try out the opener on a few folks who are similar to your target audience. Examine their reaction and, if required, adjust the joke
Step 4: Keep in mind that once you begin your speech with a pinch of humor, your audience will be expecting a few moments of laughter throughout the rest of your speech too. So, make sure you save 2-3 jokes (not more than that) for the remainder of your speech to meet those expectations
Examples of Speeches that used Humor in Opening Remarks
1. Thoughts on Humanity, Fame and Love By Shah Rukh Khan
"I'm a movie star. I'm 51 years of age. And I don't use Botox as of yet."

Shah Rukh Khan
This TED Talk right here is the perfect case in point for you to witness all the four steps to humor (as discussed in the previous section) in action.
Known for his great performance in doing justice to a number of family roles in Bollywood films, the actor Shah Rukh Khan, in his TED Talk used the power of humor to make himself sound more human to align his talk with his perceived personality.
A humorous take on the drug, Botox, not only relates to the speaker's professional credibility but also established the relatability quotient.
2. Ellen DeGeneres' 86th Oscars Opening
"It's been a tough couple of days for us. It has been raining. We're fine. Thank you for your prayers."

Ellen DeGeneres
Two lessons on humor can be perfectly drawn from this talk:
Make sure you include humor when the event calls for it in its truest sense.
Since Ellen DeGeneres was hosting the Oscars Opening Ceremony, nobody expected her to be all serious in terms of her talk. The audience is expecting a more relaxed and chill vibe from the speaker.
So, starting her talk with a piece of humor not only sounded like a safer bet but also the most effective one.
Humor must align with the personality of the orator
What's the thought that comes to your mind when you listen to the name, "Ellen DeGeneres"? I'm sure for most of us, it's someone who's great at presenting her opinions in a convincing manner with the help of comedy.
And that's what you expect from her personality: Humor!
3. How Indian Parents Make You Tougher By Hasan Minhaj
"Do you know when brown kids get slapped? Every brown birthday party."

Hasan Minhaj
The element of surprise won't work if your audience is familiar with what you are about to tell them.
So, make sure that you are addressing the right element of surprise to the right audience to make them chuckle. And Hasan Minhaj did it absolutely right!
In this TED Talk, Hasan Minhaj told a piece of surprising cultural information about Indian teens to the American Audience and not the Indian Audience (because they will be familiar with it and it won't be a shock).
4. The Clues to A Great Story By Andrew Stanton
"A tourist is backpacking through the highlands of Scotland, and he stops at a pub to get a drink. And the only people in there is a bartender and an old man nursing a beer. And he orders a pint, and they sit in silence for a while. And suddenly, the old man turns to him and goes, "You see this bar? I built this bar with my bare hands from the finest wood in the county, gave it more care and love than my own child. But do they call me McGregor the Bar Builder? No." Points out the window. "You see that stone wall out there? I built that stone wall with my bare hands. Found every stone, placed them just so through the rain and the cold. But do they call me McGregor the Stone Wall Builder? No" Points out the other window. "You see that pier on the lake out there? I built that pier with my bare hands, drove the pilings against the tide of the sand, plank by plank. But do they call me McGregor the pier builder? No. But you fuck one goat…"

Andrew Stanton
When humor is combined with effective storytelling, a great laugh is expected from the intrigued minds sitting in the audience.
Remember how we used to tell small anecdotes as kids while telling any joke? That's what needs to be done here.
Build up the curiosity with the help of a story and end that story by bringing in an element of surprise to make your audience chuckle. Unexpected humor is always welcome!
6. Share A Story
We've all grown up listening to bedtime stories.
As we approached our teenage years and adulthood, we switched to narrating anecdotes from our lives to our friends, family, and colleagues.
In a nutshell, it's the stories that connect us and will continue to serve this very purpose.
Hence, it's only fair for us to channel this magic of storytelling into our public speaking events as well.
How to Narrate A Story in An Opening Remark?
Step 1: Pick a story from your life or narrate something that happened to someone you know or simply form a gripping story. Whatever it might be, just make sure you are not exaggerating to come off as a relatable speaker. Most importantly, the story you choose has to be related to the theme of your speech
Step 2: Now that you have the story in mind, pick a narrative to design the structure of your story. Wait, don't know what storytelling narrative structures are? Read 9 Storytelling Approaches For Your Next Speech or Presentation to know different ways to effectively narrate a story
Step 3: Use simple language while writing your story and be descriptive enough to help them imagine. Keep in mind that your audience should relate and it's possible only when they can understand your story in its truest sense
Examples of Speeches that used Stories As Opening Remarks
1. Life Begins at the End of Your Comfort Zone By Yubing Zhang
"It's a cold and foggy winter morning and I'm standing on the world's tallest bungee platform. The platform I'm standing on is so tiny that I've to stand on my toes and balance myself against the wind…"

Yubing Zhang
While highlighting how stepping out of one's comfort zone is crucial, the speaker narrates a personal anecdote of her bungee-jumping experience.
To form a connection with the overall theme, she goes on to narrate how one bungee cord leap taught her the biggest lesson of her life.
Through the remainder of her talk, she then focuses upon sharing her lessons and guidance on how one can step out of his/her comfort zone to facilitate personal growth.
2. How to Figure Out What You Really Want By Ashley Stahl
"It was 2:45 pm on a rainy friday in Los Angeles. My dad was just brewing a cup of coffee in the kitchen when he answered a call from an unknown number…"

Ashley Stahl
While the previous example on storytelling taught us to build a connection with the overall theme of our speech, this TED Talk by Ashley Stahl teaches the significance of body language and voice modulation in effective storytelling.
Observe how she narrates this story with effective pauses and uses inflection to create a sense of drama and suspense.
That's something we all should keep in consideration while narrating any story.
Storytelling is only effective when conveyed properly with the help of facial expressions, body language, and vocal tonality. This is all done to appeal to the sentiments of the audience because eventually, it is what will make our talk all the more persuasive.
3. How "SHE" became an IAS Officer By Surabhi Gautam
"My story starts from a small, sleepy village of Madhya Pradesh with a population of barely a thousand people…"

Surabhi Gautam
You don't necessarily have to focus all your energy on writing your story with a proper build-up.
If you are using a story to build your credibility as a speaker as well as intrigue your audience, one simple way could be to just begin your speech with something as simple as, "My story starts from…"
Just like this speaker did!
Nothing fancy, nothing over the board but still manages to captivates the interest of the audience because of the following reasons:
She communicates in the language of people by using simple words
Starting with something like, "My story starts from…" sent an indication that she's about to narrate the story of her life and as a matter of fact, we all are intrigued naturally to listen to different people's life stories
4. Speaking Up Without Freaking Out By Matt Abrahams
"Panic. Embarassed. Exposed. No, that's not how I'm feeling right now. Those are the feelings I had when I was a fourteen year old boy…"

Matt Abrahams
Let's be honest for a moment- we all have been through the feeling of "Panic, Embarrassed, Exposed" (just how Matt puts it) when asked to speak on stage.
By narrating a story that most of the audience members can relate to, Matt won the hearts of a majority of his audience members and established his credibility as a speaker.
5. The First 20 Hours: How to Learn Anything By Josh Kaufman
"Two years ago my life changed forever. My wife and I welcomed our daughter Lela in the world…"

Josh Kaufman
"This has been the turning point of my life"
How do you feel when someone says something like this to you? Intrigued to know more?
This is the power that the speaker used here. He narrated a story of how being a parent changed his life and eventually, relates this experience to the topic of his speech, which to be honest, is fascinating to witness!
6. The Happy Secret to Better Work By Shawn Achor
"When I was seven years old and my sister was just five years old, we were playing on top of a bunk bed. I was two years older than my sister at the time — I mean, I'm two years older than her now — but at the time it meant she had to do everything that I wanted to do, and I wanted to play war. So we were up on top of our bunk beds. And on one side of the bunk bed, I had put out all of my G.I. Joe soldiers and weaponry. And on the other side were all my sister's My Little Ponies ready for a cavalry charge. There are differing accounts of what actually happened that afternoon, but since my sister is not here with us today, let me tell you the true story –"

Shawn Achor
A descriptive story narrated using stylistic language has the strength to move the audience and immerse them into a fictional world.
In terms of storytelling, this technique is by far the most effective yet simplest way.
It's commonly used while giving out persuasive speeches as it helps the speaker to align the audience's thoughts with the speaker's point of view. That's what Shawn did through the help of his childhood story.
7. Surprise, Surprise, Surprise!
Of course, we all love surprises. Who doesn't, right?
So, here's a crazy idea! Why not surprise your audience with your opening remark?
Here's how you can do so.
How to Surprise your Audience through your Opening Remark?
Option 1: Go up on that stage, say something totally unexpected and blow the minds! Now, your job doesn't end here. Once you are done speaking your opening remark, provide your audience as to why you said what you said and what more are you going to offer through the rest of your content. Look at the first example in the next section to see its application.
Option 2: Another thing that you can do is to tell your audience something completely unknown related to the topic of your speech. Something that would make them go like, "Wait, what?" You can either present a shocking piece of information, an unknown taboo of that culture, or even a shocking habit of that cultural population.
Option 3: Tell something unknown not about the culture you are talking about but about yourself. We as humans are always attracted to gossip about other people's lives. Of course, the audience would be interested in knowing something shocking about your life. But through the content of your speech, do remember to build that connection with your speech.
Examples of Speeches that Surprises its Audience through its Opening Remarks
1. How to Start A Speech By Simon Lancaster
"Who wants to get high? Yeah, you up for some? Should we really get this party started?"

Simon Lancaster
Who comes up on stage and asks the audience, "Who wants to get high?"
It's purely unexpected and shocking!
But in this TED Talk, as the speaker focuses upon highlighting the steps to crafting a strong opening remark (just like we are discussing at this moment), he took it upon himself to use this very element of surprise to capture the audience's attention.
2. Why I Don't Use A Smart Phone By Ann Makosinski
"The last time I used a flip phone was 3 hours and 24 minutes ago."

Ann Makosinski
Now, after listening to her opening remark, do you want to know why is she still using a flip phone in the 21st Century? (At least, I do)
And that is the strength of a strong opening remark.
After generating this needed curiosity in the minds of her audience, the speaker focused the remainder of her talk telling these reasons to the audience, one by one.
So, yes! We can safely say that starting our speech with an unpopular opinion is an elegant yet simple way to kick-start our speech.
3. How to Control Emotion and Influence Behavior By Dawn Goldworm
"I can control your emotions and influence your behaviour without showing you anything, without touching you and without saying a word to you."

Dawn Goldworm
Hearing this opening remark is not just shocking but scary too!
I'm sure, just like me, you wish to unearth this secret to control and influence behavior so that you can control minds too.
It's natural for you to listen to the remainder of the talk for this sole reason.
This way, capturing the attention of her audience was made easy for the speaker, Dawn Goldworm.
4. Get Comfortable with Being Uncomfortable By Luvvie Ajayi Jones
"I'm a professional troublemaker!"

Luvvie Ajayi Jones
Listening to this opening remark, "what is your reaction?"
Are you thinking how exactly is she a troublemaker just like me? If yes, then the speaker has successfully inculcated this curiosity in us.
But what we all are also wondering is what does that have to do with the theme and the speaker does establish this connection in her follow-up statement right after her opening remark.
So, make sure the next time you are out there presenting a shocking remark, do follow it up with context, always.
5. How to Spot A Liar By Pamela Meyer
"Okay now, I don't want to alarm anybody in this room, but it's just come to my attention that the person to your right is a liar. Also, the person to your left is a liar."

Pamela Meyer
While delivering a TED Talk on "How to Spot A Liar", Pamela begins by spotting a few liars from the audience itself making everyone think, "How did she do that?"
And naturally, with minimum efforts, she lured her audience in to listen to her entire talk as she unfolds different ways in which we all can spot a liar.
6. The Art of Being Yourself By Caroline McHugh
"So, the chances are you have looked in at least one mirror today. You've had a shave or you combed your hair or maybe you checked your teeth for spinach after lunch, but what you didn't know is the face that you're looking at is not the face that everyone sees."

Caroline McHugh
A shocking way to surprise your audience is to simply begin with some obvious observations and follow them up with a unique observation about the very same things- leaving them surprised by catching them completely off-guard.
To get better at this technique, draw some inspiration from this TED Talk by Caroline McHugh as she does a similar thing.
8. Foster Interest with Facts
It is so far the easiest way to start your speech with a bang!
Present a fact to elicit the shock value in the minds- be it positive or negative.
But incorporating the right fact in the right way is an art in itself. Let's dive right into it!
How to Use Facts as your Opening Remark?
First things first, make sure that your fact is not too generic. It has to be shocking in one way or the other to grip the audience's attention.
Step 1: Present the fact using simple language. Avoid using technical terms here.
Step 2: Take a pause, give the audience a moment to ponder over it (But don't wait for TOO LONG!). Next, present an extension of that fact, if you have any, or simply break down the fact by telling the audience how does this fact affects them. Give them the reasons.
Examples of Speeches that used Facts as its Opening Remarks
1. Can We Not Let Our Breakups Break Us By Tasha Jackson
"I want you all to know that you are loved because today we can be surrounded by so many people but feel profoundly alone. 68% of Gen Z feels like nobody knows them. An average American has only one close friend and one in four feels like no one."

Tasha Jackson
While presenting facts, it's important that we go from covering a larger umbrella to the smaller one
This way, the audience knows the exact way in which they are getting affected by this piece of information.
That's exactly how the speaker, Tasha, rolled her TED Talk.
Once the audience was aware of the intensity of how breakups are affecting each one of them, they were all the more intrigued to know how they can not let breakups affect them to such a drastic extent.
It is this incentive that made the listeners pay attention to her talk as she unfolded all the solutions to this, one by one.
2. How to Increase Love in Your Relationship By Jonathan Ljungqvist
"In Sweden, where I come from, we have 40 thousand marriages a year and each year we have around 20 thousand divorces."

Jonathan Ljungqvist
Create the illusion of an audience poll with your piece of fact, just like this speaker did in his TED Talk.
After highlighting the drastic extent of failed marriages in Sweden, Jonathan took a pause to let that information sink in and in his follow-up statement, he started shooting a few questions at the audience.
After waiting for a few seconds (2-3 seconds is the ideal time duration to wait), Jonathan answered and highlighted the problem at hand.
This made the audience respect and agree with his fact, all the way more.
Through the remainder of his talk, he then went on highlighting the steps to increase love in any relationship.
3. I See Dead People: Dreams and Visions of the Dying By Dr. Christopher Kerr
"I read a recent survey, and what Americans fear most is public speaking and dying."

Dr. Christopher Kerr
How do we perceive death as an individual? It's a question that most of us have a unique answer to.
In an attempt to establish the relevance of his topic, the speaker uses a fact that highlights how feared death is.
It's what capitalized the attention of the audience and forced them to listen to what different perspectives he had to offer on the topic from a medical standpoint.
4. Saudi Arabia: Patriot Act with Hasan Minhaj
"Saudi Arabia has been engulfed in a massive diplomatic crisis over the gruesome killing of Washingto Post Journalist Jamal Khashoggi"

Hasan Minhaj
Now, stating facts doesn't mean that you just go on telling statistical figures. It also includes different pieces of information, particularly news events!
In this talk, Hasan Minhaj recalls one such news event to set the theme of his talk.
Recalling news events makes our talk relevant while establishing the context. It signifies that as a speaker you are up-to-date with the information that you have to offer. So, the audience looks forward to hearing a talk devoid of redundancies.
5. Can We Not Let Our Breakups Break Us By Tasha Jackson
"I want you all to know that you are loved because today we can be surrounded by so many people but feel profoundly alone. 68% of Gen Z feels like nobody knows them. An average American has only one close friend and one in four feels like no one."

Tasha Jackson
We live in a world where dating is the equivalent of buying a new pair of shoes.
Very often, with each dating experience comes the trauma of heartbreaks. As the speaker in this TED Talk rightly said, "breakups break us".
But how to overcome it has always been a flaming question, particularly among the teens.
But to bring to light the intensity and ever-increasing prevalence of the situation, the speaker took the help of the statistics.
6. Teach Every Child About Food By Jamie Oliver
"Sadly, in the next 18 minutes when I do our chat, four Americans that are alive will be dead from the food that they eat."

Jamie Oliver
Here, while throwing light upon an alarming issue (hunger), the speaker considered presenting harrowing stats to get that desired 'concerned mood'.
Similarly, when you wish to highlight an opportunity (say, the positive side of social media), present positive stats showcasing the success of people through social media.
9. Let's Visualize with "Visuals"
Visuals are always gripping and easy on our minds.
Show respect towards your audience by giving them a needed break from the monotony of "just listening".
Be a respite and engage them through the power of visuals for a change. Here's exactly how you can do this.
How to Connect Visuals with your Opening Remark?
Step 1: Get in touch with the tech team of your public speaking event and see if the needed technical support is there to facilitate the screening of an image/video.
Step 2: Now, find a visual interesting enough to arise the curiosity but not too generic to make it too predictable for the audience- all related to your theme.
Step 3: Craft a short, concise, and to-the-point follow-up statement to explain the relevance of that visual using simple language.
Examples of Speeches that used Visuals as Opening Remarks
1. Don't Believe Everything You Think By Lauren Weinstein
*shows picture of an elephant.*

Lauren Weinstein
In this TED Talk, Lauren draws a beautiful comparison between elephants and the nature of humans by showcasing a few visuals.
She does this through the use of storytelling. Narrating how despite all the strength an elephant has, it doesn't attempt to break its chains of captivity.
After establishing this, she goes on to connect this act with the thesis of her speech, that is, how one should not always believe everything they think.
What we can take away from this TED Talk is, when visuals are effectively supported by storytelling and the rhetoric of drawing comparison, the impact increases manifold.
2. The History of Our World in 18 Minutes By David Christian
*plays a video about scrambled eggs*

David Christian
In this unique TED Talk, David Christian explains the origin of the history of our world through the video of a scrambled egg. Unique, isn't it?
That is exactly what we need to learn here.
We don't necessarily need to find a visual that directly relates to the theme of our speech. Instead, we can go for a visual that we can use as an aid to explain a similar topic, that is, the theme of our speech.
3. How Breathing and Metabolism are Interconnected By Ruben Meerman
*shows image of himself in the sea*

Ruben Meerman
This TED Talk right here is an example of how you can establish a direct correlation between the visual and your topic- all through the use of storytelling.
Ruben Meerman began his speech by showing a few pictures of himself to talk about his health transformation.
When the audience witnessed the transformation right in front of their eyes, they were curious to know the secret behind it so that they can apply it to their respective lives.
That's the power of a gripping visual!
10. Capture Interest with your Clothes
YES! You read it right.
No matter how shallow it sounds but the outfit is the first thing we notice every time a speaker walks up that stage.
And if you are dressed differently than the rest of the speakers, you naturally capture the eyes of your audience.
By this, I don't mean that you go to a branded store and buy the most expensive outfit from there and wear it for your event. What I mean is to put serious thought into deciding what to wear for your event.
Ideally, one should go for an outfit that is unique yet related to the theme of your speech but doesn't hurt the dress code of the event too. Here's how.
How to Connect Clothes with your Opening Remark?
Step 1: The most basic step is to check with the admin if there is any particular dress code that the speakers need to adhere to. If not, feel free to put on your hat of creativity by following the next steps
Step 2: Pick an outfit that connects with the theme of your speech but is still unique enough for the audience to go like, "Wait, what outfit is this?"
Step 3: Go on the stage wearing that outfit, take a pause, let the audience wonder. After a meaningful silence of 2-3 seconds, start speaking. Open up by telling the audience the significance of the outfit that you are wearing
Examples of Speeches that Connect Clothes with Opening Remarks
1. We Are All Different- and THAT'S AWESOME! By Cole Blakeway
(comes on stage weaing two different pair of socks and shoes)

"Hi, my name is Cole and over the next few minutes, I'm going to teach you that it's okay to be different. Since a young age, I've worn different colored socks and two different shoes."

Cole Blakeway
Fascinating opening remark, isn't it?
Something as simple as wearing different pairs of socks can instill curiosity and help the speaker make his point, "we all are different".
Since biblical times, we as humans try to fit in different situations. Be it a workplace, college, or even a social gathering for that matter.
In this TED Talk, Cole attempts to shed light on the lesson of embracing our true selves and how there's nothing wrong with being different.
The tone of such a powerful talk was set just by wearing different pairs of socks.
2. Looks aren't Everything. Believe me, I'm a Model By Cameron Russell
(switches to a different outfit and speaks)

"This is the first outfit change on the TED Stage, so you guys are pretty lucky to witness it, I think."

Cameron Russell
Of course, the traditional way to pull this technique off is to come on stage wearing a unique outfit.
But Cameron Russell finds her very own unique way of a live outfit change wherein she brings a wrap-around skirt and wears over her dress to make a simple point that appearance is not everything, it goes way beyond that.
Seeing a model by profession mark this unlikely outfit transition made the audience trust her thesis all the way more.
11. Activity for the Audience
They say that communication is a two-way street.
Yet, more often than not, we forget to keep this in mind during all the public speaking events.
We tend o go on speaking and speaking. While sometimes we manage to keep the audience interested, the rest of the time we simply bore the audience to sleep.
To save you here, an easy bet is to organize an activity for your audience towards the very beginning of your speech.
How to Connect An Audience Activity with your Opening Remark?
Step 1: Familiarize with your audience. What's the average age of your audience? What's their educational and work background? Getting these basic details will help you structure an activity that would ensure maximum participation from them. For instance, if you are addressing a bunch of school students, your activity can involve more physical exercises and less mental exercise. Also, ask yourself, "What is the size of my audience?" This will help you decide on the extent of interactivity.
Step 2: Find an activity that is not too basic. Your activity should make the audience curious about your content. Something that makes the audience wonder, "What does this activity have to do with the theme?" But then they are left amazed as soon as you begin to connect the relevance of the activity with your speech.
Step 3: Don't make it TOO LONG! Keep it short and sweet.
Step 4: Write a vivid description of the steps involved in the activity so that the audience is not left confused about what to do.
Examples of Speeches that Used Audience Activities as Opening Remarks
1. Are You A Giver or A Taker? By Adam Grant
"I want you to look around the room for a minute and try to find the most paranoid person here and then I want you to point that person out for me. (waits and then says) Okay, don't actually do it."

Adam Grant
Given that Adam's audience was comprised of more adults, he made them perform a mental exercise as it's most likely for them to participate in a mental exercise rather than expecting them to move up their seats to do something.
And that's what happened. The audience participated! Because all they had to do was simply move their heads around to find out a paranoid person.
Most importantly, the activity wasn't too generic for the audience for them to predict its relevance. So, it made them curious enough to listen to the remainder of Adam's TED Talk to witness him unravel its relevance.
2. Girl Up: The Secrets to an Extraordinary Life By Courtney Ferrell
"Okay, I need a favor. I need all the girls who are between the age of 17 and 24 to stand up."

Courtney Ferrell
Audience Matters! I know, I've been saying this A LOT but it's the key to a great speech opening.
Even in this TED Talk, the speaker made all the girls between the age group of 17 to 24 stand up since she knew that more than 50% of her audience would stand up.
It's a win-win situation, I'll tell you how.
When Courtney confessed that she's about to tell the secret to channel the creative spirit of women and how to empower them.
Those who stood up felt directly connected to the theme and the rest were curious enough to know the secret to see if it can benefit them or someone they know.
3. What It's Like To Grow Up Desi in 2019 By Hasan Minhaj
"Alright, real quick- say your full name and then say the way white people say your name. So, my name is Hasan Minhaj. I would get a Ha-sen Min-haj-a"

Hasan Minhaj
Two important lessons here, my friends!
Interactivity is Influential
Since Hasan was addressing a comparatively smaller crowd of around 7 teens, he could incorporate an interactive activity, giving each of his audience members an opportunity to speak.
Before asking each of his audience members to speakers, Hasan himself initiated the act of participation from his end.
This way, the audience was all the more thrilled to speak.
Because when you participate, your audience sees it as an incentive and feels more confident to participate seeing that you as a speaker are making an effort too.
4. How to Triple your Memory By Using This Trick By Ricardo Lieuw On
"So, I have a little test for you. Don't panic, I'm not here to judge you…"

Ricardo Lieuw On
"Awaken the competitive nature of your audience members!" This should be your motto here.
But first, make sure that you are clear with the explanation of the rules so that it's easier for everyone to follow.
Look how the speaker has introduced a competitive activity here to awaken the minds.
This serves two purposes:
Your audience is intrigued to listen to the rest of your talk
Even if a few members are distracted, you can win them back
12. Element of Fear
Do you remember all the times when your mom used to make you eat green vegetables by instilling some sort of fear?
Be it the fear of dull skin or even poor eyesight for that matter, it eventually made you take that action.
Isn't this aim of public speeches too? To persuade the audience to take some action after your speech ends? A hundred percent, yes!
So, let's jump into how we can incorporate fear in our speech opening to make our audience listen to us.
How to Use Fear as your Opening Remark?
Step 1: At the fear of reiterating myself, "Begin with analyzing your audience". The Best Guide to Audience Analysis is an article for you to help you do just that.
Step 2: Done with analyzing your audience after reading the article? Now, make a list of their potential fears related to the theme of your speech.
Step 3: Figure out that one fear that is not too triggering. Here, ask yourself, "If I were to listen to this, would I be triggered to a huge extent?" If the answer is yes, leave that fear and choose one that is slightly less triggering but
Examples of Speeches that used Fear as its Opening Remarks
1. Why the Secret to Sucess is Setting the Right Goals By John Doerr
"We're at a critical moment Our leaders, some of our great institutions are failing us."

John Doerr
While highlighting how important it is to set the right goals for development, John Doerr begins his speech by pointing at how the institutions are failing their citizens by setting the wrong objectives.
When you are told that someone is failing you, you feel a sense of disappointment, and you are naturally drawn to know the reason behind it to figure out if there's something you can do to improve the situation.
This is the exact feeling that we are going for here!
13. Invite them into your Imagination
In this technique, we are looking forward to getting our audience to daydream without boring them.
This art of imagination works the best for persuasive speeches. Here's how!
While delivering a persuasive speech, our aim is to align the audience's thoughts with our thought process but there needs to be a bridge, right? A bridge that the audience can take to step into your thought process.
This bridge is the art of imagination.
How to Use Imagination as your Opening Remark?
Step 1: Decide the emotion that you want your audience to feel. Do you wish to go for a negative emotion or a positive one? My suggestion for you would be to go for a negative one since negative emotions overpower the positive ones, psychologically speaking.
Step 2: Once you have decided on the type of emotion, craft a descriptive outline for the piece of imagination that is related to the theme of your speech.
Step 3: Using simple yet descriptive language, write down your piece of imagination. Remember to write in a chronological order detailing each and every step otherwise your audience won't truly immerse in that imaginary world. To explain to you in simpler terms, if a few steps are missing from the bridge, you cannot walk to reach the other side, can you?
Step 4: Focus the rest of your speech telling the audience what to do to avoid the situation (in case of a negative imagination) and what to do to reach the situation (in case of a positive imagination).
Examples of Speeches that used Imagination as Opening Remarks
1. The Barrier Between Us By Tvisha Bandhu
"Picture this. You're in the MRT, you're scrolling through your phone, and you take notice of this lady walking through the cabin saying 'hello, hello.'"

Tvisha Bandhu
This speech is the perfect example of how one can kick start his speech through the power of closed imagination (one wherein you provided step-by-step details on what to imagine).
Look how the speaker, Tvisha Bandhu, uses her body posture and gestures to emote every sense of feeling encompassed within that imagination.
It works perfectly in sync with her descriptive writing. It's so descriptive that she has even written the exact dialogues for the characters involved in her imagination such as "Hello, Hello" for the lady who walked through the cabin.
Descriptive writing backed by powerful body language and vocal tonality can increase the impact manifold.
2. Why Do We Fear Speaking On Stage? By Pratik Uppal
"If I ask you to come on the stage right now & deliver a speech, think what kind of excuses would you come up with."

Pratik Uppal
The second example is of an open imagination.
You don't necessarily need to provide step-by-step details for the audience to make them imagine a situation
One easy way is to simply tell them to ponder over their reaction to a particular situation and then, go on providing a brief of what exact situation they are put in.
In this TED Talk, the speaker asked the audience to imagine all the excuses that they can come up with to dread a public speaking event. Now, pause! Even you think! I'm sure you too can come up with many without anyone telling you what to imagine exactly.
This is what we call open imagination. Widespread usage of this technique can be seen in movies with open endings wherein the end is treated as possibly the beginning.
3. The Surprising Secret that Solves your Problems Quickly By Collins Key
"Imagine if you could take your brain and turn it inside out and then have access to the information to be able to virtually solve any problem. It sounds pretty cool, right?"

Collins Key
In the previous sections, we discussed the examples for two commonly-used types of imagination- open and closed.
Here, we shall discuss an example of how you can ask the audience to imagine something out of the world.
If you are a Potter-head, you know the strength that this technique entails. The entire series is based upon fiction encompassing a world where everything goes larger than life, even life itself but you still can't seem to snap out of it because you are that engrossed.
In this TED Talk, Collins opened up his talk with one such piece of imagination wherein he asked the audience to imagine how would they feel if they could simply take their brain out and turn it inside out to find a solution in the blink of an eye instead of spending hours overthinking for it.
Fascinating, right? This intrigued the audience to listen to the rest of his speech in the search of a secret to solve their problems in the quickest way possible.
4. How to Present to Keep your Audience's Attention By Mark Robinson
"Imagine it's Wednesday 28th of August, 1963 & we're in the United States Of American, specifically Washington DC."

Mark Robinson
Imagination is only effective if you catering the right piece of imagination to the right audience.
Now, take the example of this TED Talk. Had this TED Talk been delivered to an audience who is not aware of the significance of the person being spoken about, Martin Luther King Jr, his speech would have been totally ineffective.
So, make sure that whatever piece of imagination you have to offer is within the understanding of your audience.
14. Quintessential Quality of A Quote
This technique doesn't require any fancy introduction.
For the longest time, great orators have been starting their respective speeches with one quote or the other to persuade their audience through the art of rhythm.
But the inclusion of this technique as an opening remark is easier said than done. Make sure you follow the steps in the next section.
How to Use A Quote as an Opening Remark?
Before we begin, remember not to use a quote that is too common. Use a quote that is less heard of!
Option 1: The easiest and safest bet is to use a famous quote related to the context of your speech. If the propounder of that quote is associated with the topic of your speech in one way or the other, it's even better since it establishes the credibility of the quote.
Option 2: The other effective way is to make a quote of your own instead of relying upon someone else's quote. It's simpler than it sounds. An easier hack is to use alliteration (occurrence of similar sound at the beginning of adjacent words in a phrase) in the phrase you wish to highlight as your opening remark. For instance, even the title of this section, "Quintessential Quality of A Quote" uses this technique. Read Getting Your 'Wordsworth': Poetry in Public Speaking to know how exactly you can write a quote using alliteration and similar techniques.
Examples of Speeches that Used Quotes as Opening Remarks
1. Increase your Self-Awareness with one Simple Fix By Tasha Eurich
Tennessee Williams once told us, "There comes a time when you look into the mirror and you realize that what you see is what you'll ever be. And then you accept it. Or you kill yourself. Or you stop looking in mirrors."

Tasha Eurich
To see the application of the first alternative in action, watch this TED Talk by Tasha Eurich.
While using someone else's quote, attribution to the speaker is necessary. You can do so by simply saying something like, "As NAME OF THE SPEAKER rightly said…" Nothing too fancy, simplicity works the best.
Talking about the credibility of the original speaker of the quote, since this TED Talk is focused upon "Self-awareness", it made Tennessee Williams who was a great playwright in Hollywood, a credible speaker to trust.
2. Mistakes Make the Man By Mathew George
"Man makes mistakes & mistakes make the man."

Mathew George
Now, let's talk about making a quote on our own. Shall we?
The most basic step we discussed under the "how-to" section was alliteration and that's what the speaker, Mathew George, used in the creation of his opening remark too.
Alliteration provides a rhythm to your speech opening line and makes you sound persuasive naturally.
Conclusion
We hope that you have found some value here in your journey as a public speaker!
If you wish to know about more such amazing speech opening lines, make sure you check out 15 Powerful Speech Opening Lines (& How to Create Your Own).
Not just that! We've written a similar article on 50 Speech Closing Lines (& How to Create Your Own) l The Ultimate Guide. Make sure you read that to END YOUR SPEECH WITH A BANG!