There is a lot of competition in this era of modern employment. Here every applying candidate wants to stand out in their resume and show off their skills to get selected by the best. Although, how will a candidate portray all of this in their resume? This is where the cover letter comes into the picture. Many prospective employers nowadays hire employees based on their cover letters. But what is a cover letter? and how does one make an efficient cover letter to impress the employee? This article explores about 'what', 'how', and 'why' of writing a cover letter.
What is a Cover Letter?
A cover letter is a one-page document of approximately 250-400 words (sent along with a resume). It briefly describes one's skills and personality talking about what makes them a deserving candidate. Hence, It is like a game of convincing and impressing the employer in 400 words. It is not always necessary for the candidate to send a cover letter along with their CV or resume. However, sending one shows the employer about the extra effort that the candidate is putting in while it also indicates to the organization the seriousness of the candidate about the job. Now that you have understood what is a cover letter, let's move on to the format of the cover letter. 
Format of a Cover Letter
First of all, you start with your name top center or right, and your profession with the required contact details. On the top left would be the date. Next is the first line on the left with the person's name to whom the cover letter is addressed. Then the second line-their position in the organization, followed by the name of the organization. Below this would be the address. Then the letter would finally start by salutations and the content ending with yours truly/sincerely and your name.
Now furthermore, your cover letter gets divided into three paragraphs namely 'the opening, the middle, and the closing' paragraphs.
1.Opening paragraph
This should include all the basic information including purpose, the position you want, your source, and lastly, all the skills that make you eligible for this role. (Here you can add something that immediately catches the eye of the employer)
2.Middle paragraph
This paragraph should further elaborate with examples of the skills that you mentioned in the opening paragraph. Explain the reason for wanting this job and show your enthusiasm towards working in this organization. Make the employer aware of your background research, your interest and that you don't want to work in this organization just for the sake of it.
3.Closing paragraph
Re-emphasize your interest in this job and how you will use your skills to contribute to the progress of the organization and yourself as well. Then thank them for their time and ask them to contact you by mail or call that you provided above for a follow-up interview or questions (always remember to follow up).
Here's a sample format of a cover letter
Name
Email/Phone number/Address
Name of the rescruiter
Position
Company name of the recruiter
Address of the recruiter
Dear recruiting officer,
Opening Paragraph
Middle Paragraph
Closing Paragraph
Regards/Sincerely,
Your name
An interesting cover letter would encourage the employer to read the candidate's resume. However, an unsatisfactory one might lead the employer to not even open the resume of the candidate. Therefore, one needs to tread lightly when writing a cover letter. So how does one make sure their cover letter does not go into the shredder?
How to Write a Good Cover Letter?
In a sea of many cover letters, how can an individual write one that immediately grabs the attention of the employer?
Background Research
Well, you should start by performing background research on the organization that they want to join. What type of employees is the organization looking for and what do they expect from them? what are the company values, goals, and culture, do the goals of the company align with your own goals? Is there some aspect of the job that makes you the best candidate for it? This will help you make your cover letter less generic and more personalized to company needs. You can also add in any doubts and queries that you have about the organization. However, the questions need to be relevant to your job position and not random and invasive.
Focus on Future
Along with talking about your past experiences and achievements, you also need to focus on the future of the company; how you will fit yourself into and add to the progressing future of the company. If you wish you can ask where the organization sees itself in 5 years while explaining where you see yourself in five years. This way the employer will get to know if their goals align with those of yours and if they can have you working with them in the future. One can also see this as an opportunity to introduce and add themselves as a prospective candidate for a higher post in the company (by showing their plan of upskilling themselves with time).
Interest in Working Here
Another aspect to keep in mind is expressing to the organization why you are eager to work here. This question is often asked in interviews "Why have you chosen this company to work with?" here just explain truthfully the reason for preferring the organization, you could mention the observations you made during the organization's background research and also explain how your goals are in line with those of the organization. Try to explain it to the employer as if they are your friend (but in a formal tone!) and are not happy with your decision but you are convincing them as to why you are so enthusiastic about joining the organization.
Your Value to the Organization
Subsequently, you need to accentuate the value that you will add to the organization. Give examples of how your skills have been useful in the past and how you have effectively and majorly contributed to avert crisis. Organizations usually need employees that can take action against a problem standing before them. Adequately adding portrayals of your problem-solving skills is a great boost to your cover letter.
Stay in the Word Limit
You have to remember that the employer is going through numerous applications and does not have all the time in the world to be wasting on an excessively lengthy cover letter, therefore it is important to be mindful of the cover letter word limit. As mentioned above the cover letter should be between 250-400 words. Having said that a restricted word limit does not mean restricted content, you cannot afford to alter and delete points that add to the skills needed for the job, just that you need to make them more constricted using mainly keywords. Another idea is that you could highlight those skills that you think are most pertinent to the job or position that you are applying for. This way even if the employers skim through the cover letter they will catch on the important points.
Start Strong
When writing a cover letter you need to start strong. Like the above saying by Aristotle when you have a strong introduction, you have already grabbed the attention of the employers and convinced them to read further. You need to start with an attractive anecdote or maybe a skill that never heard of before that makes you stand out in a crowd. Once you have intrigued them they will automatically start skimming the rest of the document. However, make sure that you don't only start strong, the rest of your content too should have something to look forward i.e. something attractive and relevant. This is important because the employer is already reading a lot of application letters and is tired of reading the same conventional introduction. 
Feedback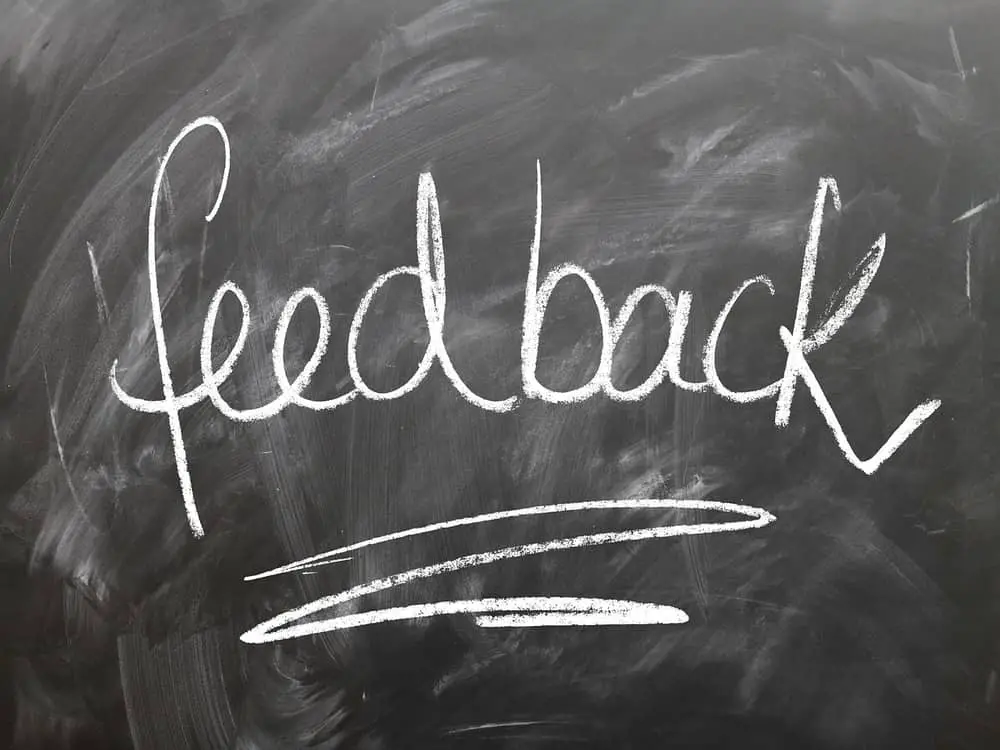 Always keep in mind to get feedback from a friend or a senior before sending the cover letter to the employer. There may be some mistakes that you may have missed but they can spot them easily therefore it is advisable to get the document checked before handing it in. Additionally, they can also give some modifications and additions to make in order to improve the appeal of your cover letter.
Do Not Oversell
Lastly, remember not to oversell. Add the qualities that you think you have and not those that do not describe you or else some expectations would be set by the employer which you would not be able to fulfill causing a long-lasting bad remark on your image. It is ok to have fewer skills and keep learning than to lie on the application and then disappoint as it is honesty that has an enduring and a higher value than skills. To learn how to persuade effectively click on the link below:
https://www.instagram.com/reel/Cu_yQHio2vL/?utm_source=ig_web_button_share_sheet&igshid=MzRlODBiNWFlZA==
This is a step-by-step video about how to write a remarkable cover letter using the three golden rules along with appropriate examples at every step, this puts into perspective of how every tip Jeff explains is important. He also provides a template at the end to help the viewer reference it while writing their own cover letter.
Examples of Cover Letters 
There are a plethora of examples of cover letters out on the internet. However, some of the examples of the most searched topics for cover letter samples include:
1. Cover Letter of a Fresher with No Experience
Dear Ms. Stark,
I am Peter Rogers, a sophomore at Silver Oaks University who is interested in becoming a content writer. I was delighted to notice an opening for a content writer on your company's LinkedIn profile.
As a former writer/ junior editor of Soaks Magazine, I have learned to perform tasks with constricted deadlines and work my way effectively around WordPress and SEO performance.
I looked at the frantically speaking website and saw amazing blogs on public speaking and effective communication. Being a part of the TedX team in college, I have also gained a lot of experience in Public speaking and developing effective communication skills. Despite being an entry-level application I'll give my best to increase the website traffic through my interesting and helpful blogs.
I believe that I will be the best fit for this job and hope to make you believe the same through my efficiency, writing skills, and work ethic. Can we schedule a call to discuss my qualifications further? I look forward to your response.
Thank you for your time and consideration.
Sincerely,
Peter Rogers 
2. Cover Letter for Internship
Dear Ms. Natasha,
I was so excited to come across an opening for a product designing intern at Wanda Studio when looking for a summer internship. This is because I have envisioned working at your firm since your 'Sustainable for the Earth' project that led a spark over the world to create sustainable and eco-friendly designs.
I have completed my bachelor's degree in design at Manchester University. Additionally, I won the Red Dot Design Award for my sustainable electric toothbrush. For my extracurricular activities, I have 
Read books like 'Design of everyday things by Don Norman', 'Hooked: How to Build Habit-Forming Products by Nir Eyal', 'The Laws of Simplicity by John Maeda' etc.
Assisted freelance workers on weekends for less money but with a lot of experience
Attended Global Art and Design Education Expo 
Working with freelancers has taught me teamwork, patience, and efficiency. I would love to portray my skills and become a remarkable contribution to your organization. For further discussion or an interview, you can contact me through the above-mentioned mail or phone number. 
Thank you for your time, I am eager to hear back from you.
Regards,
Gwanda Morales
3. Cover Letter for an Internal Position
Dear Mr Banner, 
Since joining this organization it had been my vision to work as a sales and marketing specialist; however, due to my lack of experience, the hiring manager had advised me to first work as a fresher in the customer service department, build experience, gain knowledge and then gradually apply for sales and marketing. As soon as I joined the organization in about three months I was awarded the best employee in that department for my good work ethic and high customer satisfaction levels.
I carefully read the job posting and the responsibilities involved and even took insights from several employees in this department. So, I believe that I am a perfect candidate for this job as I have spent a fair share of time studying target customers for our products and their needs and I even possess sufficient product knowledge because of communicating and gaining knowledge from one of my close coworkers in the product design department. I have efficiently used my communication skills to increase the customer satisfaction ratings this year by 20%.
I have truly prepared myself for this position for three years by upskilling myself with the help of online and offline courses, seminars, and close observation at break times of how work in the sales department is done. 
My senior here is happy to give you a detailed recommendation about me and my work. Could we further have a discussion about my abilities in detail by setting up a meeting? I look forward to your response, thank you for your time.
Sincerely, 
Morgan Potts 
4. Cover Letter for a Managerial Position
Dear Mx Snowflake,
I am Wade Leeds, a marketing assistant manager at Hush Kitties for 3 years. I got to know about the open position for a sales manager at Pemberton through LinkedIn and decided to put in an application.
Over the course of my career as an assistant manager, I have obtained a lot of experience and knowledge, along with polishing my skills. I learned a great deal about team building, handling them, assigning tasks according to each person's strengths and skills, supervising, etc. Subsequently, I have received awards and recognition from my superiors for the successful implementation of marketing strategies that increase sales revenue by 25 percent.
I believe that I am a perfect fit for this position as I train myself often by attending sales workshops (like customer relationship management workshops, sales presentations and communication workshops, etc.) and team building seminars to enhance my skills and stay up to the minute with the latest trends, technological upgrades, and sales strategies. Therefore, I hope to join your organization and contribute to its success by establishing efficient customer partnership networks.
I look forward to meeting with you and discussing my skills and achievements in detail. Thank you for your time.
Sincerely,
Wade Leeds 
5.Cover Letter for a Teaching Job
Dear Mrs. Okoye Carter,
I recently came across your ad regarding an opening for a 6th grade science teacher at Midtown Queens Elementary School and I am writing to discuss the same. I have earned my bachelor's degree of Science in Life Sciences from Brooklyn College and further acquired a Master's degree in Ed from John Hopkins University. 
In the Who can apply section, I noticed that you need a teacher with a minimum of two years of classroom experience. I have been working as a 4th-grade teacher at Brooklyn Bridge Elementary for 3 years. My effective communication skills and teaching styles would be beneficial to children as they would learn it in a fun and engaging way which would help them easily grasp the knowledge and get it imprinted in their brains. Additionally, I am an avid learner and believe that I could up-skill my teaching by learning a lot from them and implementing it in my lesson plans.
Furthermore, I have acquired my teaching license from Ohio. I am a dedicated and passionate individual who is excited to make creative lesson plans for my students in order to make learning fun and important for them as well as teach them these skills of making learning interesting for the success of their future endeavors. Moreover, I am excited to discuss more about my strategies, skills, and achievements at a meeting.
I look forward to your response, please reach out through my number or the mail mentioned above. Thank you for your time 
Sincerely, 
Kamala Barnes 
6. Cover Letter for a Career Change
Dear Ms. Strange,
One of the seniors at an esteemed organization was in a challenging situation. He had to have four important client meetings, 10 indirect personal service transactions due, a short overview meeting of the team's new campaign, and a flight to catch in 4 hours. However all of these functions were executed successfully on top of which he was 30 mins early on his plane, all he did was call the administration assistant Jarvis Edith (me) for the scheduling and execution. 
I have worked as an administrative assistant at Hogan Enterprises for four years. I have picked a lot about the strategy, cycle, presentation, and customer relationship management of the sales because of being the only administrative assistant in the company and carrying out tasks such as customer contacting and interaction, data input, creating presentations for promotional materials, etc.
Moreover, my career choices had major changes as I had earned a bachelor's degree in mass media but was then attracted to sales. However, due to my lack of experience and knowledge, I was advised to work as an administrative assistant to gain the above. Therefore, to learn more about sales and marketing I attended workshops and seminars during the weekends to broaden my knowledge on the same. 
I am a dedicated candidate who will thrive even in difficult and busy situations. Hoping you would consider my job application and I would love to schedule a meeting for us to discuss the responsibilities and my skills and experience. I look forward to hearing from you. Thank you for your time.
Regards, 
Jarvis Edith 
7. Cover Letter for a Recruiting Agency
Dear Michelle Danvers, 
I am searching for a job and was referred by my friend to your agency. I am writing this with the interest of finding an organization where I can gain knowledge and experience about my work, and grow as an individual while building long-term relationships. Therefore, I wish to join an organization with good ratings of employee satisfaction. With these in mind, I want to work in a company for the post of senior sales manager, I have attached a CV that briskly outlines my credentials.
I have worked as an assistant sales executive at Gethelp inc for 5 years, therefore I have extensive experience. I have developed various strategies for improving sales and betterment of customer satisfaction. Furthermore, I have a history of achievement of the Growth Award (for most improved sales) and the Best Team Player Award. Moreover, I usually prefer to perform a detailed case study of my target customers in order to learn their needs and interests in order to increase customer satisfaction and sales. I also believe in staying up to date with the latest changes and therefore attend monthly workshops and seminars on sales and marketing. Hence, I believe that I would be a great match for the position of senior sales manager in any organization.
If you need more information about me you can contact me on the above-mentioned modes of communication. Thank you for your time and for acknowledging me as an applicant.
Sincerely,
Shuri Quill
8. Cover Letter to a Journal (For your article to be published in their journal)
*Note:-Please note that the research or its results in this cover letter are not true to any degree and do not cause or contribute to the real research regarding this variables in any way whatsoever. Please treat this merely as an example.
Dear Dr. Vanessa,
We are psychology graduates who have done a research article on pro-social behavior, forgiveness, and subjective well-being among adolescents and we wish to submit it for consideration by the Journal of Psychosocial Research.
We certify that our research is original and has not been published elsewhere, nor is it under the examination of publication somewhere else.
In this paper prosocial behavior and forgiveness are predictors and subjective well-being is the criterion. Therefore, we study the impact of prosocial behavior and forgiveness on subject well-being.
It is critical to study this correlation because of increased competition between adolescents and envy that is stirring among them is deteriorating their subjective well-being. Therefore it is important to get the attention of the child development specialists to this issue. Despite the prior yielding of some evidence regarding the impact of prosocial behavior on subjective well-being, it has never been researched on adolescent subjects and what's more, is that the correlation between all three variables has never been studied. Thus our findings will allow for the studying and contribute to the scarcity of research regarding the above-mentioned.
Lastly, we possess no conflicts for disclosure (*it is important to disclose it here itself if you have any*).
Please address any queries or important information regarding the research paper to us at darcyjane@rmail.com
Thank you for your time and consideration.
Sincerely,
Darcy Jane
9. Cover Letter without a Job Posting
Dear Mrs. Wilson,
I write this letter to show my interest in joining the consultant department as an associate IT analyst at Rockbed Consulting Services. Yes, I am very much that you are not hiring at the time however I would like to express my sincere desire to work at this organization if a post does become available.
I have acquired 2 years of experience from Shield Consultancies and completed my bachelor's degree in information technology from Xavier's College. Moreover, I completed certified courses in different coding software. I have a great experience in troubleshooting systems and database programming. I have worked with numerous digital clients and have often received good and satisfied reviews from almost 15 clients over the course of two years. Furthermore, I have achieved applause awards thrice for my standout performance for digital client projects.
Lastly, I also take on freelancing projects on weekends to gain additional experience. Along with that, I attended monthly online seminars to stay updated with the latest technological advancements or to learn new software programs. 
I believe that I possess the qualities of a prospective candidate for this job, I look forward to hearing more from your side about the Rockbed's future goals and how I could contribute to achieving them. Please alert me on the above-mentioned modes of communication if you are available to discuss any job prospectus or want to further discuss my qualifications. Thank you for taking out time and reading this application.
Regards,
Howard Pym
10. Cover Letter for Networking 
This cover letter is not given to the organization with an open job opportunity for applying to the position. Here the candidate rather circulates the cover letter to their contacts such as their friends, former colleagues, or mentors in search for an open position in any organization and requests them to help. Likewise, these are usually more casual and short in length.
Dear Client,
I hope you are doing well. As I mentioned during our last talk, I am seeking a job for the post of public relations specialist.
As you know I have earned a bachelor's degree in mass communication from Symbiosis Institute and worked as a public relations associate at Scorpio Media for 3 years and have received pr and communications excellence awards for my performance at that organization. I acquire good client connections due to my remarkable communication and bonding skills.
I would appreciate your help in seeking a job for the above. Likewise, I would also like to hear your insights about my application. Would you like to discuss this over a cup of iced tea?
Looking forward to your response.
Regards,
Dora Barton 
The Dos and Don'ts of Cover Lettering
So far you have learned what a cover letter is, its format, how to make a good one and its examples. However, one always needs to make sure that the little aspects are covered and the little mistakes avoided to make the base of the cover letter strong; because it's always the little things that make or break your impression. So here's a table to make it easier to checklist the Dos and the Don'ts:
Dos
Don'ts
 
Address to a particular person if possible
 
Extend them more than one page
 
Add bullet points if you want to make it user-friendly or one that can be skimmed easily
 
Use flowery language
 
Extend them to more than one page
 
Oversell yourself. Set realistic expectations that you can fulfill.
 
Use many action words as a marketing tool
 
Replicate your resume onto the cover letter
 
Have feedback from another qualified person before sending it out
 
Forget to add a mode of communication to contact you
 
Remember to always follow up
 
Background research of the company you are applying to before drafting the cover letter
 
Background research of the company you are applying in before drafting the cover letter
 
Send a generic cover letter if you know the specifics of the job you are applying for.
 
Have a strong introduction
 
Stress too much over formatting, it is ok to have a minimalistic cover letter as long as it covers all the important content.
People Also Ask
Q. What is the most important part of a cover letter?
Ans: The most important part of a cover letter is the body as it contains your skills as well as your reasons for being interested in the said job position.
Q. What are the two purposes of a cover letter?
Ans: The two purposes of a cover letter include an introduction to the hiring staff through your skills and interest in the particular position and a portrayal of all your achievements and experience in a brief way.
Q. Should a cover letter have a title?
Ans: It is good for your cover letter to have a title to clearly identifies that it belongs to you, making it simpler for the employer to identify or differentiate yours from numerous other applications.
Q. What is another name for a cover letter?
Ans. A cover letter can also be called a covering letter, letter of application, letter of introduction, motivation letter, motivational letter, or a letter of motivation.
Q. Who can write a cover letter?
Ans: A prospective candidate who is applying for or searching for a job can write a cover letter and attach it with a resume. For the record, it is also legal for someone else to write a cover letter for you.
Q. When writing a cover letter, to whom do I address it?
Ans: Usually addressing a cover letter to the hiring manager is the most appropriate step in situations when you don't know who is hiring. If you specifically want to address it to the person that is hiring you can the hiring individual for the company on LinkedIn.
Q. Can you write a cover letter using AI?
Ans: Yes you can write a cover letter using Artificial Intelligence or AI. Some AI-powered tools like Rezi are specifically designed for job applications such as cover letters and resumes.
Q. How to write cover letters using chatgpt?
With chatgpt, it is very easy and quick to write cover letters. All you have to do is give the tool a decent understanding of your background, the position you are applying for, and the company you are applying to. And in no time, you'll have your freshly written cover letter. However, one should keep in mind that it is an AI tool and would be designing the letter based on your inputs and its understanding, much of which might not be aligned with your skillsets or experience. Hence, while AI tools like chatgpt can be a great source to get inspiration, we recommend you write cover letters on your own or with the help of other professionals in the field. 
Conclusion 
Cover letters are a simple yet important part of the job application. In this conventional monotonous world, they help you stand out as an individual with unique skills and help you in making the organization understand your value as an employee. When done right cover letters are a beautiful addition to your job profile. So make an amazing cover letter keeping in mind all the dos and don'ts to excel in every job application and impress all the hiring staff!
Want to improve your communication skills? We have got you covered. Register in the frantically speaking coaching sessions and confidently ace every interview (like you would do now with your cover letters) with your exceptional communication skills. Click here to know more about the training program.