It is only fair to want to know how to inquire about job security in interviews in a world where the job market is getting more and more competitive. You can learn more about the position and the company by asking inquiries of this nature.
However, posing the incorrect queries can have a negative impact.
Is it considered professional to ask about job security in interviews?
What you ask and how you ask matters.
Following is a list of things to stay away from:
Avoid raising objections in your inquiries.
Do not imply that you may only be considering the position on a temporary basis.
Don't make it seem like you're nervous when you ask the questions.
7 ways to inquire about job security in interviews
Assessing your own aptitude for the position is one of the best methods to gauge how secure a role is. Will you stick with it for the long run, or will you give up after a few months? Ask yourself these particular questions to determine your suitability for the position.
Here are just a few examples of professional ways to inquire about job security during an interview:
1. What kind of individual typically excels in this position? And what sort of abilities do they possess?
You can determine if you are the right candidate for the position by asking this question.
Asking this inquiry can help you receive clarification and determine whether your place in that employment will be secure because it might be simple to misunderstand job descriptions.
Is the job what you imagined it to be?
Will you blend in with their team's culture?
Do you now have the necessary abilities to succeed?
You can use this question to determine whether the company's expectations are reasonable given the current business challenges. You can more accurately assess your ability to meet their performance standards if you are aware of their expectations. Are the goals realistic enough for you to continue working toward them? Is it worth the time and effort you're putting into it?
2. What chances are there for a person in this position in terms of training and development?
You can put your worries about job hopping to rest by answering this question. Even in the long run, it is the ideal chance to plan your career path within the organisation. Employees that are regularly trained are a tremendous asset to the firm and may have secure employment.
Once you have determined your suitability for the position and that it genuinely fits your potential, turn your focus to the employing organisation and consider how likely it is to survive the pandemic's devastating effects. Start by posing these relevant inquiries.
Training opportunities can definitely assist you advance in your profession if you are someone who is motivated to climb the corporate ladder. You can determine if the organization is a location where you would be able to stay for the long run by asking this question. Opportunities for training may also signify a secure career.
3. In the aftermath of digital disruption, how have you adjusted to flexible working programmes?
Asking this question is crucial for employees who prefer remote working arrangements because technology continues to be a part of most corporate processes. This query will reveal the company's plans for modifying its workflow process in the event of future lockdowns or economic instability.
In a world that is changing quickly, it is also an opportunity to assess how quickly the company is developing.
4. What doable efforts have you made to lessen risk and keep your clients?
This probing query will show how the business has been preparing itself to protect itself from potential economic downturns. It is also a great chance to assess the company's adaptability in a world that moves quickly and is full of uncertainties.
You'll undoubtedly want to know whether the company has changed how it operates to reflect shifting consumer preferences or whether its existing business strategy is sufficiently long-term.
This will show how the business is geared up for any upcoming obstacles. It demonstrates how innovative and flexible the organisation is as well as whether they have discovered new and more effective ways to safeguard the enterprise.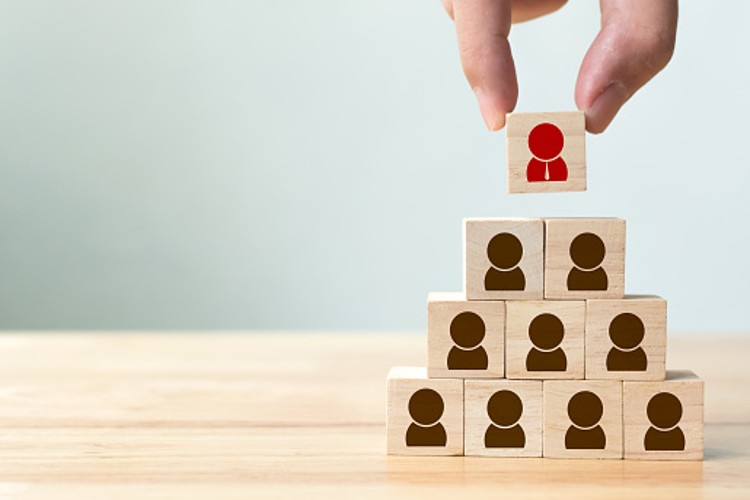 5. What do you believe your primary rivals have done that you haven't been able to?
This is a great query that can help you determine whether the business has objectives and a long-term vision. Their employees will have better prospects and more job security the more goals and successes they have!
6. How frequently has your staff changed throughout the years?
This will demonstrate whether the business appreciates its employees as unique individuals or whether it views them as expendable.
7. What impact has the pandemic had on your business's earnings thus far?
You can assess the organization's sustainability with the aid of the response to this query. That will give you more information on the tenacity and adaptability of their business plan. A business model that is resistant to change may be a sign of difficulties to come.
To evaluate their financial soundness, you can also try to find out who or how they have been funding the company since the pandemic started.
Difference between professional and unprofessional questions 
These are pertinent questions, but you should take caution in how you word them because they have the potential to backfire.
First, finish your assignment. Do as much research as you can, create an opinion, and limit your queries to those that are additional to what is already available in the public domain.
Example #1
Unfavorable: "So how's the stock price?"
Since you can figure this out on your own in tens of seconds, this is a rather stupid question.
Favorable: "I note that the price of your stock fluctuated a little bit this year. The Wall Street Journal now believes you are on the right track, although the New York Times was less optimistic. Would you mind providing me with insider knowledge without compromising any confidentiality? ".
This demonstrates your preparation and your particular interest in the commercial side of things.
Example #2
Unfavorable: "Will there be any layoffs?"
Too direct and contentious.
Favorable: "Do you think this may have any impact on the number and structure of your workforce? I've heard that your revenue did somewhat fall this year."
Once more, it demonstrates readiness and corporate interest.
Read this article for more useful insights: A guide to preparing for a board interview
Final words 
There are numerous more worries circling through your head as you get ready for that job interview, aside from "will I get the job?" Uncertainty has become the norm in the chaotic environment we currently live in.
Therefore, it is crucial to keep these events in mind while you choose your current or future jobs.
The state of the labour market, the type of employment, the impact of technology on the workplace, expectations for the future, and others are frequent variables that affect how people perceive their job security.
Knowing the correct questions to ask in an interview to assess the security of the role and the hiring firm is crucial given the growing concern about job security. It is crucial to know how to phrase the inquiries without coming out as rude.